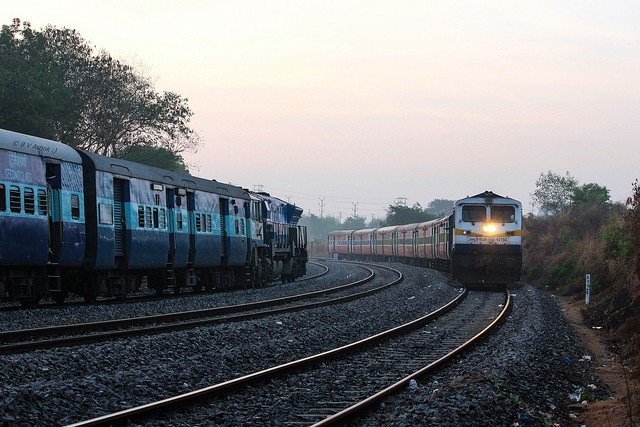 The Railway Budget 2016 that was presented Thursday by Railway Minister Suresh Prabhu brought a pot of mixed reactions from several political parties and the common man. On the one hand, the commoners felt relieved as the minister spared any hike in passenger fares, while on the other hand, some termed it a lukewarm budget with no new changes.
The railway minister announced many new amenities such as bio-vacuum toilets, baby food, lower berths for senior citizens, among few other initiatives, in a move to make the railways more consumer-friendly and as a push towards smart and digital services, such as feedback through social media.
However, former rail minister Pawan Bansal said there was nothing new in the budget. On the unveiling of the two locomotive factories in the budget speech, Bansal said: "These two locomotive factories announced are also old, it was decided when I was Rail Minister," according to ANI.
Lalu Prasad Yadav, another former rail minister, called it a "light budget," and added: "Under the BJP, the railway ministry has derailed totally. Railway was the lifeline of India. Indians don't want bullet train."
At the same time, former Railway Minister Dinesh Trivedi criticised the budget saying that instead of "statement of vision" it was a "statement of illusion."
Meanwhile, praises and support for presenting a good budget came from the ruling BJP. Union Home Minister Rajnath Singh lauded the budget: "It was a visionary budget, many steps laid out which will improve infrastructure."
While Venkaiha Naidu called it a "realistic" budget, BJP's Meenakshi Lekhi said it's a very well thought-out railway budget.
Prime Minister Narendra Modi, while congratulating Suresh Prabhu and his team, said: "We have been fairly successful over the past year, this Rail Budget 2016 will improve it further. I don't want to criticise Budgets of earlier govts, but in this budget investment has seen 2 1/2-time jump," adding that "cleanliness, customer benefit, technology upgradation has been the mantra of past two railway budgets."
Congress member and former Union minister Shashti Tharoor was quoted by ANI as saying: "We all were a bit mystified whether a budget was really presented or not."
Meanwhile, the common man took to social media to respond to the new rail budget.