The Reserve Bank of India (RBI) has ordered banks to increase scrutiny and heightened monitoring on export finance deals after investigators uncovered an invoicing scam, which is believed to have impacted almost $3.2 billion in a scheme designed to exploit Western sanctions against the oil exporting nation – Iran.
The RBI directive carried no mention of the scheme in itself, which is said to have targeted UCO Bank. A probe is on into the suspected misuse export advances paid out by the state-owned bank.
"Banks should exercise proper due diligence and ensure compliance with KYC (know your customer) and AML (anti-money laundering) guidelines so that only bona fide export advances flow into India," the RBI circular read, on Monday.
Under US sanctions, Iran is allowed to accumulate oil export revenue and pay for essential imports.
Iran is one of the key suppliers of crude oil to India.
Modus Operandi
India's financial crime fighting agency, Enforcement Directorate (ED)-led investigations point to a group of nine Iranian nationals, who entered the nation through valid student visas, and later setup various shell companies in a provincial city to gain access to the funds held by Iran's UCO Bank account.
Indian law stipulates advances for export or re-export of goods imported into India, to be covered within 12 months, with proof that an actual delivery had been made.
However, investigations reveal that the shipments involving the purchase of diamonds for re-export to Iran never happened.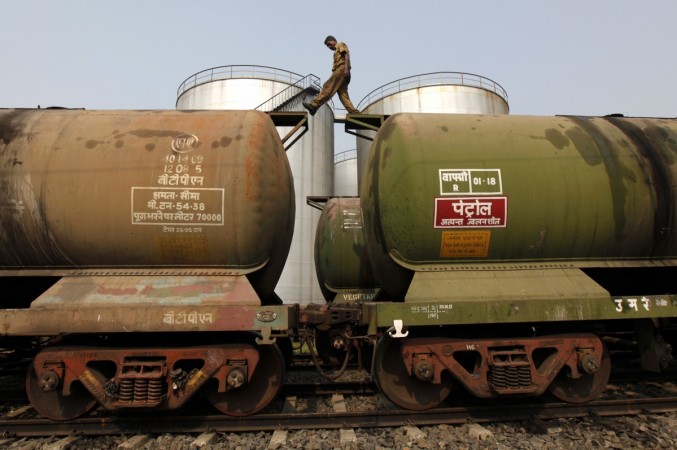 Currently ED is trying to determine if India's foreign exchange law has been violated. It is likely that the agency could also probe money laundering charges as well.
Eight firms are said to have been involved in the fictitious transactions, with 925 crore ($150 million) in suspect transactions being confirmed. However, RBI sources estimates put the bogus transaction to involve almost 20,000 crore ($3.2 billion).
Iran's Troubles
Iran has been accused of wanting to build nuclear weapon, a charge the republic says is false and claims that it is seeking nuclear energy to fuel its industries. Israel and Saudi Arabia are wary of such a move.
US and Iran have been at loggerheads since the 1979 establishment of the Islamic republic, after the overthrowing of grossly unpopular Western-backed Mohammad Reza Pahlavi, the last Shah of Iran.
Since then, the nation has functioned as a theocracy.
The 2013 election of moderate Hassan Rouhani has seen the nation extend an olive branch to try and sort of differences between the Middle Eastern nation and the major Western powers, and Russia.
US Treasury Secretary Jack Lew is on a two-day visit to India, starting 11 February, post attending the meeting of finance ministers of the G20 group of nations in Istanbul, Turkey. His department oversees sanctions placed by the US on other nations.
Crackdown
India's public and private importers book almost 2,20,000 barrels of oil a day. Iran receives 45% of the transaction value in Indian rupees, paid to the UCO bank account of the National Iranian Oil Company. The other 55% is released to Iran, at the approval of the Western powers, in tranches.
Iran uses the funds in its Indian rupee account to pay for essentials – food, machinery, medicines and few other goods which do not come under the ambit of the sanctions.
For the financial year ended 31 March, 2014, Iran's trade with India totalled almost $5 billion, reflecting the amount India saved as part of its dollar holdings.
On being notified by the ED, UCO bank communicated to the exporters by email that it would no longer facilitate Iran-related transactions by firms who were represented by foreign nationals as company officers.
The state-run bank said it had acted promptly after being advised by the ED. It denied any wrongdoing or negligence on its part.
A week ago, the bank's chairman Arun Kaul told media members that the bank's role in the affair was "very limited," adding that the bank was in compliance of government and RBI guidelines and directives, and has provided full assistance to the ED investigation.
The circumstances necessitate added scrutiny, which is bound to have an effect on Indian trade with Iran, says Ajay Sahai of the Federation of Indian Export organisations. He added that he planned to appeal to the trade ministry, read Reuters.
Even as India had hoped for Iranian trade to touch $6 billion for the current fiscal year, statistics for the first seven months show that trade has touched only $2.4 billion.