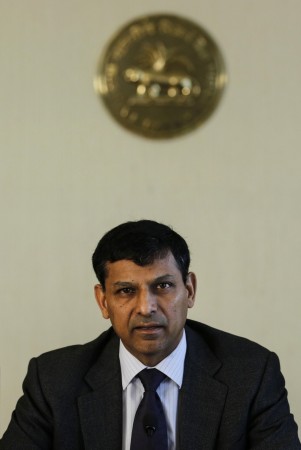 The Reserve Bank of India on Tuesday decided to hold key rates, with Governor Raghuram Rajan terming a rate cut at this juncture as premature.
The BSE Sensex is trading at 28,507.
The repo rate has been maintained at 8%, with CRR staying at 4% of deposits. The RBI said liquidity under overnight repo to continue at 25 basis points (0.25%) of bankwise NDTL (net demand and time liabilities); the 7-day and 14-day term repos of up to 75 basis points (0.75%) of NDTL of the banking system through auctions; daily one-day term repos and reverse repos remain unchanged as well.
Hints rate cut in 2015
RBI Governor Raghuram Rajan indicated that if inflation remained under the benchmark and fiscal scene remains positive, a rate cut could happen early next year, even outside of the policy review cycle.
The next review is scheduled for early February, ahead of the fiscal budget, due late February 2015.
The fiscal growth target remains unchanged at 5.5%, expecting a steady pickup in growth. Inflation target is set at 4%, with a 2% variation above or below.
Rajan countered corporate India's misconception that the RBI was not pro-growth; citing that monetary policy would not affect growth for the quarter and that sustainable growth was contingent on moderate inflation.