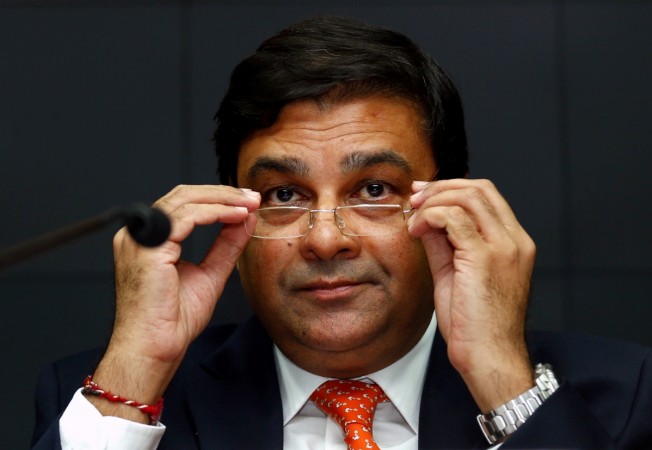 Reserve Bank of India (RBI) Governor Urjit Patel on Sunday finally broke his silence on the demonetisation issue and said that the central bank has been monitoring the situation on a daily basis. Patel highlighted that necessary steps were being taken to "ease the genuine pain of citizens who are honest and have been hurt."
"The situation is getting better with things stabilising in the metros, but remote areas are still feeling some pain," Patel was quoted as saying by Press Trust of India.
"The RBI is interacting with the banks every day. They are telling us that the situation is gradually easing. The queues in branches and ATMs are shorter, the markets are starting to function, and there are no reported shortages of daily items of consumption," he added.
The RBI governor further requested people to use debit cards and digital wallets instead of cash as it would make transactions easier and also cheaper and help the country "leapfrog into a less cash economy at par with more developed nations."
"We are also urging banks to make a big push with PoS (Point of Sale) machines with traders so that debit card use becomes more prevalent," Patel told PTI.
Patel said that the RBI has announced an increased Cash Reserve Ratio (CRR) of 100 percent "because of the large increase in deposits of banks on account of the return of Rs 1,000 and Rs 500 notes." He added that the decision would be reviewed after the central government keeps its promise and issues an adequate quantum of Market Stabilisation Scheme (MSS) bonds.
When asked about the banks not being prepared to handle such a huge cash crunch, Patel said that demonetisation was a "once in a lifetime event" as it is extremely "rare to remove 86 per cent of the currency in circulation in one go."
"The logistics of such an operation are mammoth. And yet for withdrawal of legal tender status to be effective, complete secrecy was required. So, it is difficult to get all banks ready and fully prepared in 24 hours for a big step like this," Patel said.
"Obviously this has caused some dislocation. That is why we request support from all Indians for the larger cause of fighting tax evasion and the black economy," he added.
Patel emphasised that demonetisation was needed as people were holding high denomination notes to keep tax unaccounted for money. "Some sectors like real estate were using cash to avoid tax. It also strikes at counterfeit currency and pushes businesses and people to go cashless which greatly increases convenience. He (Prime Minister Narendra Modi) had given a commitment to the people of India that he would clamp down on black money to bring in much needed transparency and accountability and eradicate counterfeiting," the RBI governor said.