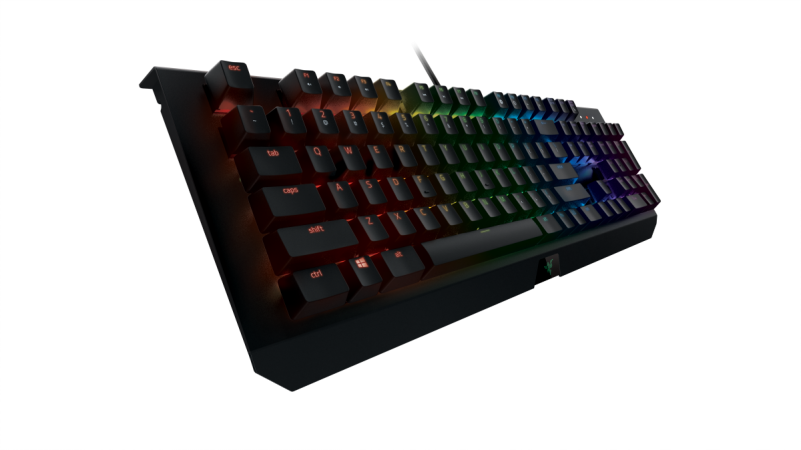 Gaming peripherals company Razer has something for mechanical keyboard enthusiasts and gamers alike that's easy on the pocket. The company has announced a new gaming keyboard, the BlackWidow X, which is a budget-friendly addition to its acclaimed BlackWidow line of mechanical gaming keyboards.
Razer has ostensibly managed to trim the price tag on the BlackWidow X by taking its more expensive BlackWindow keyboard and stripping away its protective cover. What's left is the military-grade metal top plate. Razer has announced that the BlackWidow, with the protective cover, will be their premium offering.
It is also reported that the BlackWidow X will be available in two versions — the BlackWidow X Ultimate will feature Razer's signature Chroma technology, which allows users to customise their keyboard's backlight, choosing from over 16 million colours; and the BlackWidow X without the backlight.
It is also reported that select variants of both the BlackWidow and the BlackWidow X will feature Cherry MX Blue mechanical switches as opposed to Razer's award-winning Razer Mechanical Switches, which, according to Razer, is "the world's first key switch designed specifically for gaming." The company said its proprietary switches have been rated to last up to 80 million clicks as opposed to a standard mechanical switch's 50 million clicks.
The keyboards featuring the Cherry MX switches will be priced lower than the ones featuring Razer Mechanical Switches.
"The Razer BlackWidow X builds on our massive success with gaming keyboards and broadens the choice of keyboard design for gamers," says Min-Liang Tan, Razer co-founder and CEO, in a statement. "By removing the protective top cover and exposing the inner metal top chassis of the current BlackWidow, I'm pleased that we're able to establish a new low price point for a premium, metal-chassis, mechanical keyboard with the new BlackWidow X."
The BlackWidow X series starts at $59.99 and can be picked up at Razer's online store.