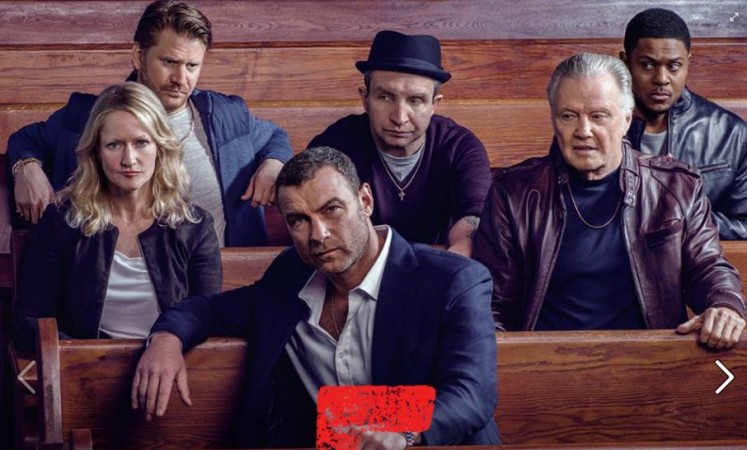 Season 4 of Ray Donovan is ending with episode 12 titled Rattus Rattus on Sunday, 18 September and it will see Ray (Liev Schreiber) trying to play God.
As fans know, Ray has quite a few things in his plate, including Russians trying to attack his family and of course Hector's (Ismael Cruz Cordova) sister drama, which ended in a murder. Ray definitely has no love lost for the church and when he learns in Rattus Rattus that his boxer buddy wants to turn to God after committing the sin of murder he is not too happy about it.
In the upcoming episode, he will be seen talking with Father Romero (Leland Orser) about Hector, wherein he says that it was not God, but him that Hector turned to, after he killed Marisol (Lisa Bonet). "He sure as f*** didn't call you when he was drowning his sister in a bathtub, did he?. Didn't call God then, did he, Father?" Ray asks the good priest.
Regardless of his choices Hector is someone Ray wants on his side right now especially because he desperately wants to pay off the debt he owes the Russians as soon as possible. However, he will be seen playing a bigger game than just betting on Hector playing badly to get the Russians out of the picture and protect his family.
The official synopsis for the Season 4 finale episode reads:
Sonia gives incriminating evidence to Agent Barnes; Ray tries to play the Russian mob against the FBI; Mickey tries to cash in on a big fight.
Do not forget to watch Rattus Rattus at 9 pm (EST) on Sunday, 11 September. You can also live-stream Season 4 episode 12 of Ray Donovan via Showtime Anytime.
Ray Donovan has been renewed for Season 5 and showrunner David Hollander has revealed that he has big plans for the upcoming season, which is expected to start airing in July 2017.