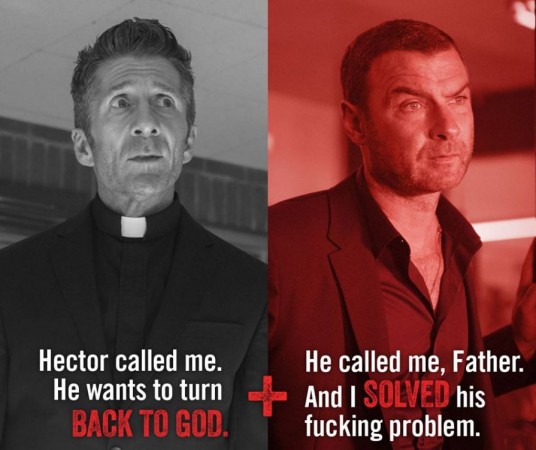 Season 4 of Ray Donovan ended on an unexpectedly calm note last Sunday, 18 September. If you are wondering if you will get one more season of Ray (Liev Schreiber) and the rest of the Donovans, you are in luck because season 5 has already been confirmed by Showtime.
The primary reason for Donovans coming out relatively unscathed after their tiff with the Russian mafia is because they worked together, and it is understood that season 5 will explore more of this. In fact, the setting may be a little more Hollywood-y next time around as well, as showrunner David Hollander teases.
Although the events in the finale led fans into believing Ray may try to be on the right side of law and order, we find it really hard to believe that is even a possibility. Considering the character that is Ray Donovan, it would be really hard to predict what he does and where he goes from here.
"It's kind of an illusory, make-believe... not just in a dramatic form, but what does a fixer really do?" Hollander related to TV Line. "Ray will be investigating what it looks like to be in the world as Ray Donovan moving forward." Hollander teases the upcoming season, which is expected to premiere in July 2017.
Meanwhile, there are rumours about season 5 being the last season of Ray Donovan, and Hollander also agreed that he could see the end for the show. It would be devastating for fans to say goodbye to this gripping show, which is set to receive an award at the Catholics in Media Associates 23rd annual awards event held on 9 October.
Ray Donovan was chosen for "it ability to tell stories that transcend daily life in compelling ways and to communicate the true, the good and the beautiful."