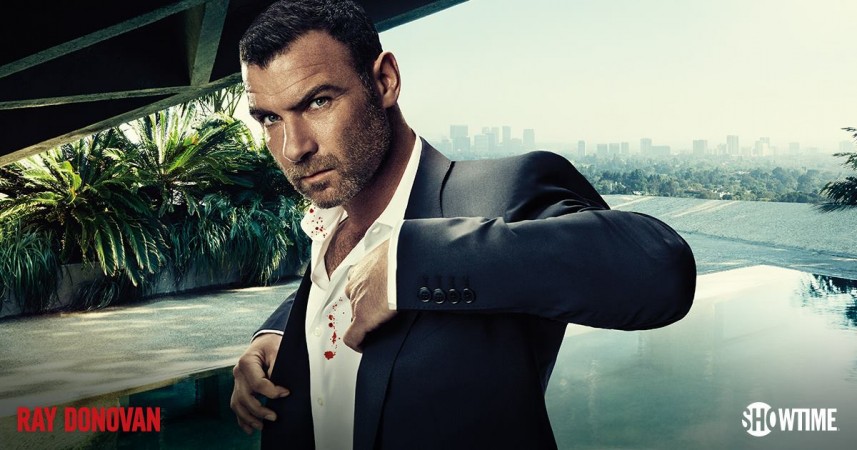 Keeping in tradition with the first season, Season 4 of "Ray Donovan" will premiere in June, with episode 1 airing on Sunday, June 26, 2016. The new season will also see a new Ray (Liev Schreiber), who tries really hard to be a good father and a good husband.
The tease trailer for Season 4 of "Ray Donovan" shows Ray back in the church, as his voice-over says, "forgive me father for I have sinned." Father Romero (Lesland Orser) walks in on him and says, "Confess your sins." Ray goes on to admit that he causes pain and hurts people, to which the good father asks, "Can you find the kingdom of God in your heart?"
Ray seems completely lost after the events of the previous season. He finds solace in Romero. In the previous season, Ray had admitted to Romero how Father O'Connor (Michael Cristofer) has abused him and his brother. This promo shows that the relationship of the duo will deepen this season.
Also Read: Latest set photos from "Sense8" Season 2
Ray will also try to mend fences with his daughter Bridget (Kerris Dorsey), who had left home, claiming that Ray does not love anyone. In the promo Ray tells her, "You should come home now. It's different... I'm different," he promises.
However, it is not going to be easy for a man like Ray to change. Bridget points out that despite the claims about loving her mother Abby (Paula Malcomson) and her, Ray seems to be dead inside. Abby, on the other hand, seems to be too eager to believe her husband. She asks her husband to reassure her that things are going to be better, which he does.
It remains to be seen how long Ray will be able to keep that promise. Meanwhile, at least four new characters are joining the Showtime show when it returns in June. Lisa Bonet, best known for her role in "The Cosby Show," has been roped into play a recurring role in the new season along with Gabriel Mann, Ted Levine and Ismael Cruz Cordova.