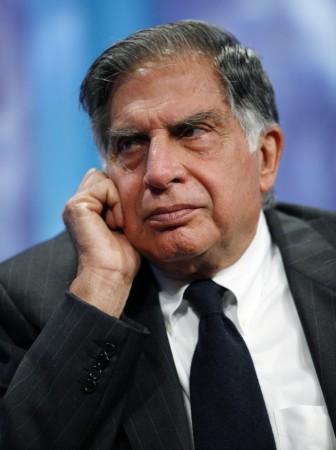 AirAsia CEO Tony Fernandes has successfully brought Ratan Tata, Chairman Emeritus Tata Group, on the airline's India board as chief advisor. The airline that promises to be all about 'low-fares' is set to touch Indian skyline by the end of this year.
"I am pleased to announce @ratantata as the chief advisor to the board of Airasia India. A legend in every sense. Building a powerful team," AirAsia chief Tony Fernandes tweeted late on Sunday.
"Persuading Mr Tata to be advisor has not been easy. Critical, we have someone of his massive experience to help me chart AirAsia India with Mittu (Chandilya) and myself."
Not long ago, Ratan retired as head of the Tata Group in December 2012, making way for Cyrus Mistry to take over. Under his supervision Tata Motors launched the world's cheapest car, Nano, which was initially priced at Rs 1 lakh.
AirAsia India is a joint venture between the Tata Group, Malaysian low-cost airline AirAsia and Arun Bhatia, a close relative of steel baron Lakshmi Mittal. Tata Sons has a 30 percent stake in AirAsia India, with Arun Bhatia of Telestra Tradeplace, who owns 21 percent. Fernandes also revealed that the next chairman of AirAsia India will be announced in a day or two.
The announcement came almost a week after Union Civil Aviation Minister Ajit Singh had said that all issues concerning AirAsia had been resolved.
A couple of days ago Mittu Chandilya was announced the CEO of the domestic airline's India board, which will have its headquarters in Chennai. AirAsia has set in motion its recruitment process for cabin crew and office staff.