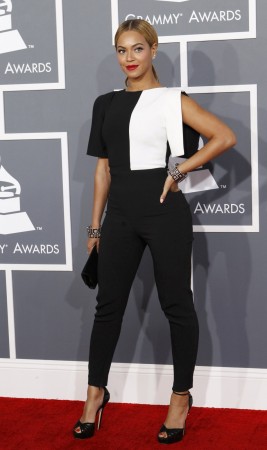 Beyonce came under fire for not guarding her husband Jay Z against her sister Solange Knowles' physical attack during the MET Gala after party. However, 50 Cent thinks that Queen B is extremely protective of Jay Z, suggests reports.
The rapper recently revealed to New York radio station Power 105.1 that once Queen B lost her temper, when she thought that he was being disrespectful towards Jay Z.
"One time (Beyonce) jumped off of a ledge and came running over 'cause she thought me and Jay had issues. And I'm like, 'What the f---? Did she really just jump and run up on me like that?", Toronto Sun quoted 50 Cent.
"We was at the Cosmopolitan. She jumped out and was like this (in his face like), 'What?! That Bonnie and Clyde for real! You try this or what, boy ?! I'm here!' She bugged (flipped) out at me. I looked and Jay starts laughing. He's like, 'Yo, you know what it is.' I said, 'Oh s---! What the f--- y'all got going on, man?' Bey jumped down off of that joint like, 'What?! Wassup.'"
Jay Z and Beyonce have been plagued by troubled marriage rumors since the MET Gala fight. It is being said that the work pressure is adding stress to their blissful matrimony.
"[Beyonce] would like for them to hang out and be together a little more," a source told HollywoodLife.com. "Her tour is adding stress to a marriage that is not only important to them, but an entire fan base. They have normal relationship problems being parents. It just so happens that these two are two of the biggest stars in the world, so just imagine that situation on top of a regular relationship."
However, despite the simmering problems the couple is not planning to split.
"They are not thinking of a separation. They actually are trying to figure out how to hang out more. Their marriage is fine, they are working on getting together more for the holidays and nobody should expect a break up, separation or divorce," the source further revealed.
Beyonce and Jay Z got married in 2008. The couple also has a daughter called Blue Ivy. After Jay Z and Solange's fight the family even suggested in the official statement that they regret about their personal matters coming in public and have moved on as a united family.