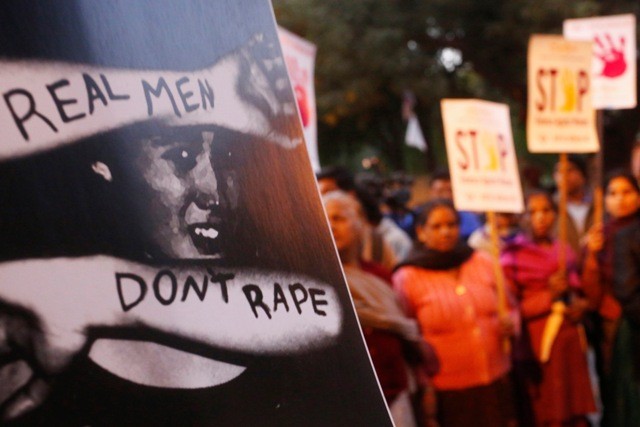 Shops across Uttar Pradesh have been selling hundreds, or maybe thousands, of rape videos everyday right under the nose of the police and the administration.
The videos, which are 30 seconds to five minutes long, cost anywhere between Rs. 50 to Rs. 150 on the basis of their "exclusivity."
Videos are sold "under the counter", while dealers communicate with people who come on the "reference" of trusted customers. However, the trade is rampant and carried out openly. Individuals or organised gangs also download videos from Twitter, Facebook and Tumbler and sell them to customers. Criminals involved in the crime also shoot the video of the rape and post it online.
"Porn is passe. These real life crimes are the rage... Dealers will download videos directly into your smart phone or put them in your pen drive," a shopkeeper told The Times of India at the Kasganj market in Agra.
"It is a matter of time before they go viral," another shopkeeper in Kasganj market told the daily. Shopkeepers were seen convincing their teenage customers that they might recognise the girl in the "latest, hottest" rape video.
According to TOI, in one of the videos, two men had tied the girl and beaten up her boyfriend. The girl could be seen pleading with the men not to take a video of the crime.
The videos that rapists record on their phone are used to blackmail the victims into either further sexual submission or to dissuade them from reporting the crime to the police, a senior cop told TOI.
"In the past we have conducted raids at Tajganj and Sadar areas and arrested one for selling explicit videos and pirated films. We will continue to raid such places," Agra city SP Ghule Sushil Chandrabhan told the daily.
Police sources said that it would be next to impossible to put an end to this business.