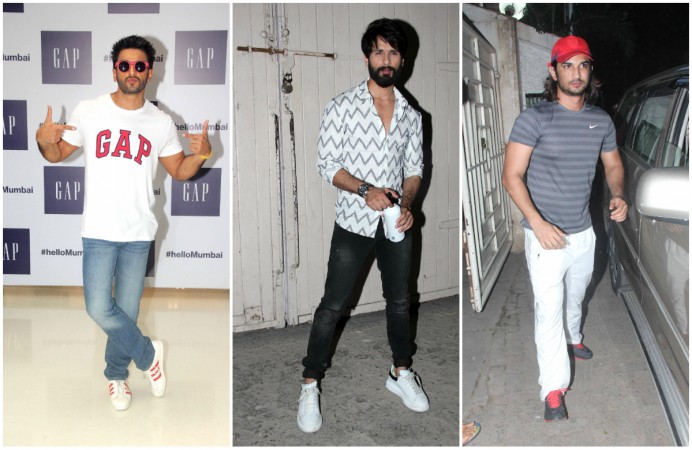 Director/choreographer Remo D'Souza is apparently set to take the "ABCD" franchise forward with a third installment, but Varun Dhawan and Shraddha Kapoor aren't in the frame this time. The makers are looking for artistes with bigger star power, and Ranveer Singh is one of the names being considered for the lead.
The filmmaker is working on two ideas simultaneously and intends to take "ABCD 3" to greater heights. "While both Varun and Shraddha had shown keen interest to act in ABCD 3 and while the makers were satisfied with their performances in the sequel, they want to cash in on the moves and chemistry of a fresh pair," a source told DNA. Shahid Kapoor and Sushant Singh Rajput are excellent options in this case, reports the daily.
Interestingly, this report contradicts a statement that Remo had given last year while attending the "ABCD 2" success bash. He said he would make the third one with Varun and Shraddha. "Right now we are all in to 'ABCD 2'. I am shooting something else, Varun is shooting something else and so as Shraddha. So once we three are free from our other commitments, we will make 'ABCD 3,'" IANS quoted him as saying.
He also said that the third edition would by all means happen, but the pressure was on them to make it bigger and better in every sense. He told Rediff that when he had first decided to make the sequel, he knew it had to be "ahead" of the first one. "One has to keep taking the franchise forward. Or else there is no point in doing sequels," he added.
"ABCD 2" was a blockbuster and collected Rs. 105.74 crore at the Indian box-office.
[1 lakh = 100,000 | 1 crore = 10 million | 100 crore = 1 billion]