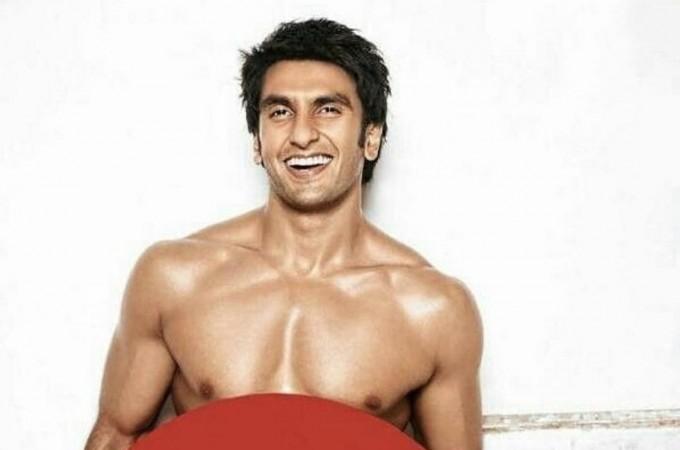 Ranveer Singh never fails to oblige his fans with a handshake or a selfie or simply just entertaining them with his antics. But once the actor had to chase after an obsessed fan who had apparently shot a video of him on his mobile when he was naked.
The incident apparently took place when Ranveer went inside the changing room near a pool after a swim.
"I was in the changing room, buck naked. I'm drying my hair in one of the stalls. I look and there's a guy filming with his light on. I was like, 'Light toh off kar leta, toh pakda nahi jaata'," Ranveer told Bombay Times.
He added: "I ran across the changing room, in my condition, and I have shouted 'Aye!' Because of the way I have shouted, he has panicked and forgotten to run away. Can you imagine naked me going, 'Aye, Aye!'? I caught his arm and I grabbed the phone. Fortunately, I had that presence of mind. If that video came out... I had to destroy it. It goes to this extent almost every other day."
Well, only the flamboyant Ranveer Singh could've narrated such an incident in a funny way.
Among the younger crop of actors, Ranveer Singh is one actor who has overcome many odds to become a leading actor and a bankable star in Bollywood. He has been in only 10 films in an acting career spanning eight years, but has garnered a huge fan following only because of his sheer talent.
Recently, the actor made his fans stand in a queue and patiently obliged each one with selfies on their personal phones. Such gestures definitely bridge the gap between a star and a fan.
On the work front, after his remarkable performance as Alauddin Khilji in Padmaavat, Ranveer will next be seen in Zoya Akhtar's Gully Boy opposite Alia Bhatt, then in Rohit Shetty's Simmbaa and in Kabir Khan's 83 after that.