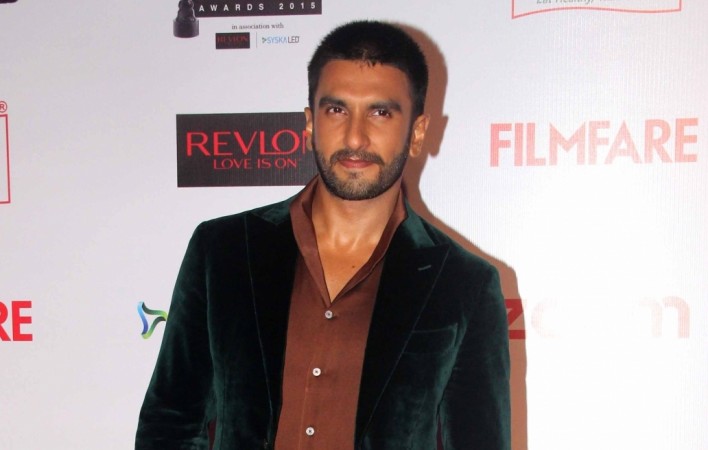 Ranveer Singh's portrayal of Maratha warrior Peshwa Bajirao I in Sanjay Leela Bhansali's "Bajirao Mastani" fetched him yet another honour. The young actor will be feted with "Maharashtrian Of The Year" title Friday.
Maharashtra Chief Minister Devendra Fadnavis will honour Ranveer at a ceremony, reported IANS. Considering only cinematic legends such as Amitabh Bachchan and Dilip Kumar have been awarded with the title earlier, this is a big achievement for Ranveer so early in his career. The award recognises personalities who have had a positive impact on the state of Maharashtra.
Back in the day, when Ranveer was prepping for his role in the film, he reportedly locked himself up in a hotel room in an effort to understand his role better. He shaved his head and grew a handlebar moustache for the character he played. His body language and delivery were all very on point.
Given the fact that he has worked so hard for "Bajirao Mastani," he deserves this title.
As of now, he is busy prepping for Aditya Chopra's "Befikre," which is a breezy romantic comedy to be shot in Paris over a period of four months. Scheduled for a Dec. 9 release, it also features Vaani Kapoor.
"All the films that he has made have been with the one and only Shah Rukh Khan. But now I'm getting the opportunity to be his leading man. It's a matter of great pride and honour that I'm getting the opportunity to work in my mentor, my guruji's film," he told the news agency last year.