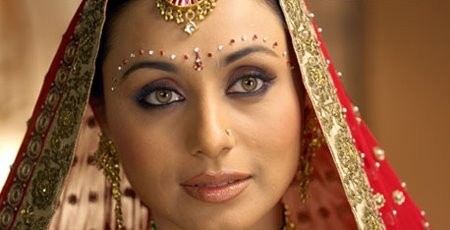 Rani Mukherjee and Aditya Chopra never made their relationship public and kept it under wraps for years. But like always, the media finally seemed to get a sneak-peek of the couple's personal lives.
According to the latest buzz, Rani and Aditya, who've been secretly dating for several years, tied the knot several months ago in a hush-hush affair. Despite the alleged union, the pair is currently staying at separate residences.
A source close to the couple confirmed to a leading daily that the actress and the YRF head honcho married last year in November, but kept quiet about it so as not to dampen Rani's film career which is seemingly on the downside.
"They didn't want people to know they are married because Rani has two films releasing this year (Talaash and Aiyya)," a source said to Hindustan Times.
"The news of their wedding might hamper the prospects of the films. They will declare their marriage after the movies release," the source added.
Recently, it was reported that Chopra even gifted his ladylove an Audi A8 W12 worth ₹12.5 million and that the pair went for a long ride in it.
"Adi brought the car to Rani's bungalow on Tuesday evening and asked her to step inside the car just to go for a spin. After the ride, he left the car inside the bungalow's premises and left in his own car which was driven in by his driver," an insider was quoted saying to IBNLive.
The couple was also spotted holidaying in London on Rani's birthday in March. An insider told Hindustan Times that they were staying together in a five-star hotel.
"Rani cut her birthday cake there with Adi. They kept it a very private affair. Only Shah Rukh Khan and Katrina Kaif were invited," the insider said.
The source also revealed that though YRF's loyal staff didn't make a peep of the wedding, Rani has already started bossing around at the studios.
"Everyone in YRF addresses her as Bhabhi (sister-in-law). She keeps an eye on the studios and make-up rooms as though they were her own home, and also keeps the YRF employees on their toes," the source told the daily.
Aditya is the son of eminent filmmaker Yash Chopra and is the man behind YRF's back-to-back super hit blockbuster films over the years. Though Yash Chopra wasn't happy about the couple's secret affair over the years, he finally seemed to have accepted their relationship.
There was a time when Rani and Yash, who were earlier on cordial terms, ignored each other at several award functions.
If the wedding rumors prove to be true, it will be Aditya's second marriage. He was previously married to Payal, whom he divorced in 2009 because of his closeness with Rani, who was at the peak of her career then.
As for the rumor suggesting their married status or an imminent wedding is up to Rani and Aditya to confirm. For now, it seems that ladylove is enjoying this phase and the expensive gifts of course.