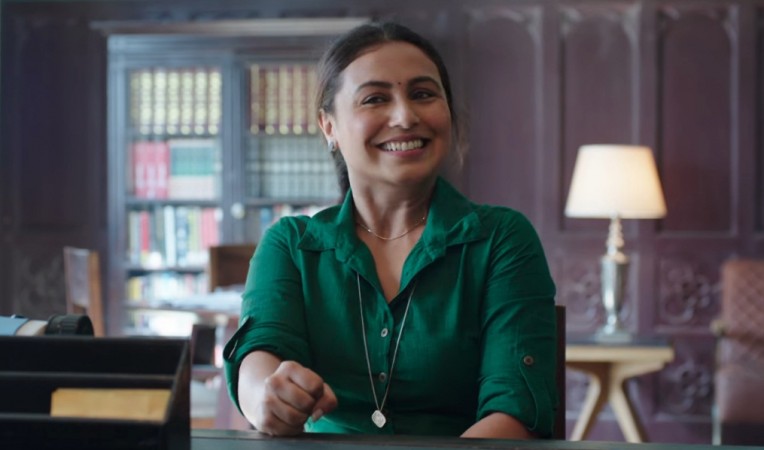 The makers of Rani Mukerji's comeback movie Hichki have postponed its release date. Though it was slated for release on February 23, the producers have decided to shift the releasing date to March 23 to ensure maximum screens.
Co-producer of Hichki, Maneesh Sharma has confirmed the news to SpotboyE. The decision has been taken in order to ensure maximum screens for the Rani-starrer, and also enable the school-going audience to enjoy the film after the exams, he explained.
Also read: Shocking! Sonam Kapoor 'likes' tweets that ridicule Sanjay Leela Bhansali's Padmaavat to support Swara Bhaskar
"The multiple screenings of Hichki saw outstanding reactions. The audience in attendance have called it one of the best content-driven & heartwarming movies to ever come out of YRF. So naturally, the reaction of the team is that does Hichki currently have the best release date to get an extended run in cinemas across India," Maneesh Sharma told the entertainment portal.
"Hichki is an out and out family movie that will entertain audiences across all age groups. The YRF team decided that 23 March, 2018 is the best release date for Hichki especially given the post exam scenario for students and families - the most relevant TG for this film," he added.
Earlier, Hichki was supposed to clash with two movies -- Welcome To New York and Love Sonia. Although the two films are not big budget movies and have no big popular stars in them. Welcome To New York features Karan Johar, Sonakshi Sinha, Riteish Deshmukh, Lara Dutta among others. Love Sonia stars Richa Chadha, Manoj Bajpayee, Anupam Kher, Rajkummar Rao among others.
But now, Hichki will almost have a solo release as there are no other hyped film releasing on March 23.
Directed by Sidharth P Malhotra, Hichki will present Rani playing the character of a teacher suffering from Tourette syndrome.