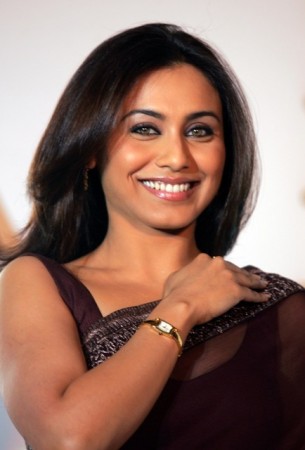 Newlywed Bollwood couple Rani Mukerji and Aditya Chopra had reportedly moved in together, even before they took their wedding vows on 21 April.
Rani had moved to Aditya's Vikas Park residence, long before the wedding, according a security guard at the actress' residence.
"Madam Vikas Park mein rehti hain aur unke mummy daddy idhar hain, magar aajkal yahaan repairing chaloo hai, (Madam stays in Vikas Park and her parents stay here but currently the repair work is going on here)" a guard at the actress' bungalow in Theosophical Colony told The Times of India.
Earlier reports had also claimed that the actress and Aditya, who have been in a relationship for a long time, were living together. Incidentally, Rani's bungalow is just diagonally opposite to the Chopra residence.
Soon after the pair's marriage news surfaced, reports hinted that the actress' bungalow was undergoing renovation to welcome the newlyweds. It is assumed the residence is being remodelled into a bigger space.
In the event of the renovation, Rani's parents Ram and Krishna Mukerji, who were present at their daughter's private wedding in Italy, have temporarily shifted to the top floor of a nearby apartment called Janki Kutir, where the actress also has her office.
While the actress' parents arrived in Italy only days before the wedding, Aditya's mother Pamela Chopra is understood to have travelled to the European country with heavy luggage on 10 April itself, hinting that the wedding was pre-planned, as opposed to most reports.
Apart from the couple's immediate family members, mutual friends Karan Johar and choreographer Vaibhavi Merchant were also present at the event, along with the actress' favourite designer Sabyasachi Mukherjee, who is said to have designed her trousseau.
(Ed: VP)