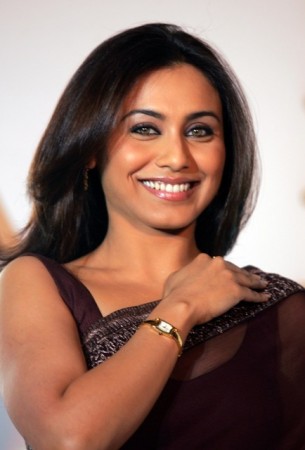 Actress Rani Mukerji and beau Aditya Chopra surprised all by secretly getting married in Italy on Monday.
The wedding was a private do with only selected friends and family, but the hush-hush affair made most wonder why this sudden jump.
And now it has been revealed that the actress' ailing father Ram Mukerji's wish to see his daughter married resulted in the hasty wedding, reported The Times of India.
Rani's father is said to be on pacemaker and was admitted to hospital in serious condition about three weeks ago. It was then Ram had sought an eager desire to see his daughter married off to the Chopra scion. Aditya had reportedly promised Ram on the same.
And finally on Friday, filmmaker Karan Johar joined the selected family members of Chopra and Mukerji family in the European country for the family event. The wedding ceremony was performed as per Bengali rituals as a priest was flown in for the purpose.
"We knew that the marriage was taking place this weekend. Pam cancelled the usual Saturday film screening that she holds at Yash Raj Films (YRF) for the khandaan. No friends or relatives other than the immediate family were alerted about the wedding," a source told the daily.
However, another report by Mumbai Mirror claims that the wedding had been well decided and was not spur of the moment.
The tabloid quoted the YRF house's watchman saying that Aditya's mother Pamela Chopra had left for Italy on 10 April itself with heavy bag and baggage.
Even the actress's house at Juhu's Theosophical Society has been under renovation for sometime possibly for the newlyweds. Rani was reportedly living in with Aditya at his Vikas Park home during this time.
The wedding was such a secretive affair that even Rani's uncle, Rono Mukerji appeared clueless on his niece's formal union. The actress's famous cousin Ayan Mukerji and family too were left out of the private ceremony.
Meanwhile, the daily reported that Uday Chopra wanted his ladylove Nargis Fakhri to be a part of the celebration, but the actress failed to turn up owing to the shoot of her international film in Budapest.
(Ed:AJ)