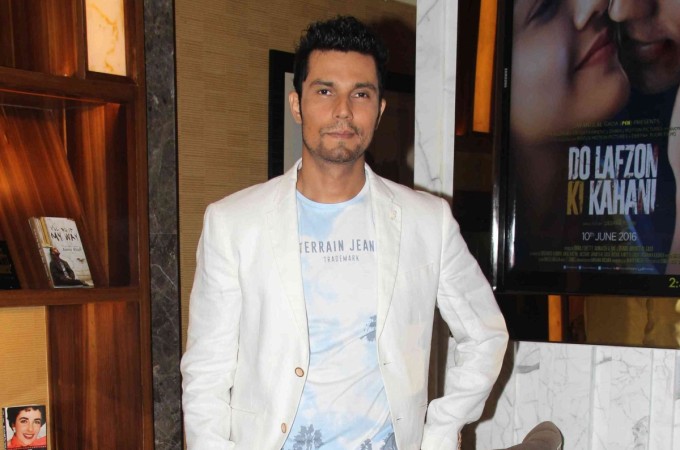 Akshay Kumar isn't the only one working on four films a year any longer, Randeep Hooda is a close second in this matter. Two of his films – "Laal Rang" and "Sarbjit" – have hit the screens and there are two more to go.
The actor, on the sidelines of a "Do Lafzon Ki Kahani" press meet, had a hilarious comment to make when he was compared to the "Housefull 3" star. "Akshay Kumar gets four hundred times more money than me. There is no other difference," he told the Indian Express.
After making the joke, Randeep said how he approves of the slightly senior actor's recent choice of films, adding that he is glad he is being compared with Akshay.
"Akshay is one actor who is really evolved with every film. He is the most evolving actor that I have come across. From his action image he did comedy and now he is choosing films that have good content. I am glad you are comparing me with Akshay. He is an actor who is always looking for growth. I look up to him," he further elaborated.
Akshay enjoys his four films a year, but he would probably not like it so much if it were to release one after the other. Randeep said it is very tiring when films are out back-to-back. However, it helps because it highlights his range as an actor.
"These four films coming back-to-back would probably be able to highlight a general perception about the kind of roles that I have been attempting," the Press Trust of India quoted him as saying.
"Do Lafzon Ki Kahani," directed by Deepak Tijori, arrives in theatres on June 10 and stars Kajal Aggarwal.