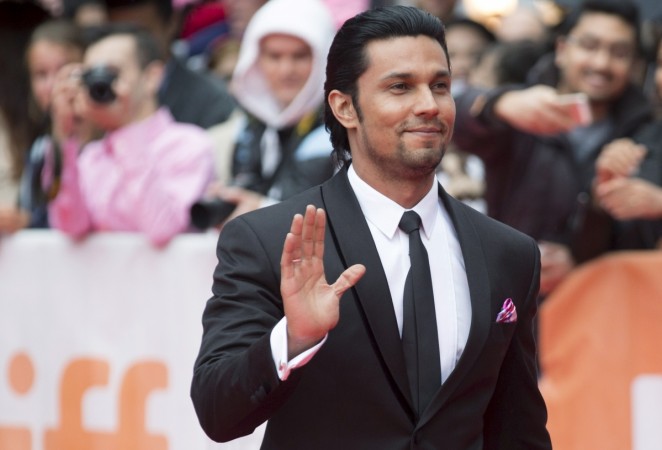 Randeep Hooda recently lost his cool at the premiere of "Sarbjit" and told a reporter to "shut up." During an interaction with media, Randeep was asked if he feels that he has overshadowed Aishwarya Rai Bachchan in the movie "Sarbjit" and that irked the actor.
First, Randeep tried to avoid the question but when the reporter sought his reply again, he bluntly pointed a finger to him and said: "You shut up." The reporter was not ready to take this harsh reply and countered Randeep back, asking why he told him to shut up.
"I ignored your question but you keep asking me the same question, what am I gonna do?" asked Randeep. However, the offended reporter replied back saying if he does not want to answer a question Randeep could have just said "no comments" and he should not say "shut up." The actor then said, "No comments bro, is that better?" and walked away.
Randeep will be seen playing the titular role in the movie "Sarbjit," while Aishwarya portrays the character of his sister. The actor had worked very hard to depict the real-life character of Sarabjit Singh as Randeep had shed immense amount of weight for the role.
Directed by Omung Kumar, the film shows how Sarabjit Singh had suffered inside a Pakistani jail and how his sister Dalbir Kaur fought to rescue her brother. The movie also features Richa Chaddha as Randep's wife in the film and Darshan Kumaar as a lawyer. Check the video below that shows Randeep losing his cool during media interaction: