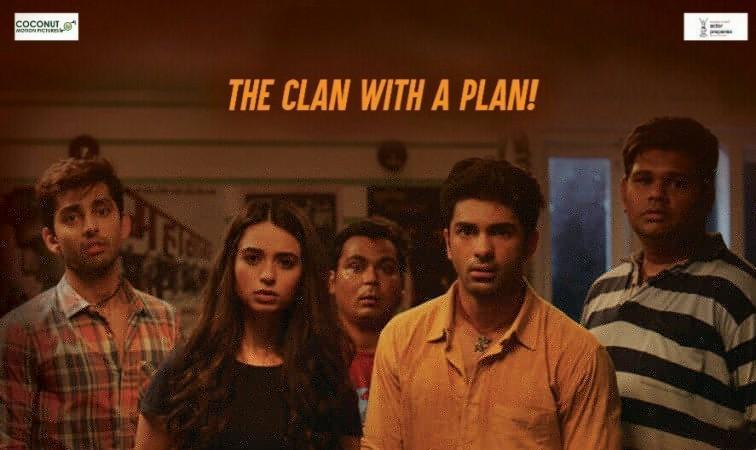 Anupam Kher-directed Ranchi Diaries is getting the opportunity to win viewers hearts with zero competition on its opening day. The film releases on Friday, October 13, with no other major flick hitting the screens.
Ranchi Diaries stars Himansh Kohli, Soundarya Sharma, Taaha Shah, Anupam Kher and Jimmy Shergill.
It tells the story of a group of friends in a small town who get involved in a botched abduction is followed by a bank robbery, which lands the gang in more trouble.
This comic small-town story should resonate with both young urban and heartland viewers. According to the trailer, the movie might receive mixed response from the audience.
The box office collection of Ranchi Diaries may also be quite low.
Ranchi Diaries revolves around the story of Gudiya (Soundarya Sharma) and her friends who hail from Ranchi. Gudiya dreams of becoming a pop sensation like Shakira.
Her talent draws unwanted attention from local Mafia kingpin Thakur bhaiya (Anupam Kher), leading her to elope with childhood love Manish (Himansh Kohli).
Here's the trailer of Ranchi Diaries:
While we think the movie will not receive a lot of positive response, here's what Bollywood critics have to say about it:
Rohit Bhatnagar of The Asian Age said: "Ranchi Diaries is a supreme case of nervous breakdown or maybe psychological disorder. Enter the theatres at your own risk or else skip this weekend and wait for Diwali releases rather. Stay healthy and avoid Ranchi Diaries!"
Sweta Kaushal of Hindustan Times said: "This is a film which when called to dive headlong into action, prefers to chew paan in a corner. Jimmy Shergil's character perfectly describes the listlessness that ails Ranchi Diaries. He plays a police officer who is supposed to catch robbers holed up inside a bank. Instead of doing something, anything, to catch them, he prefers to sit in a jeep all night outside the bank."
Shubhra Gupta of The Indian Express said: "You get the feeling that this was meant to be a quirky hinterland heist saga, taking off from Ocean's 11, to which there's a clunky reference. But this comes off as a random assemblage of scenes– in forests (that's where the 'Naxals' live), a large mansion (that's where the bad guy stays), police chowkis, and a crumbling building which is meant to house a bank—trying to pass off as a film."
Anna MM Vetticad of Firstpost said: "To be fair, Ranchi Diaries is not repulsive or puke-worthy or anything of that sort. It is just one of those thingies that makes you want to ask: why did anyone bother to make this? Seriously, why?"