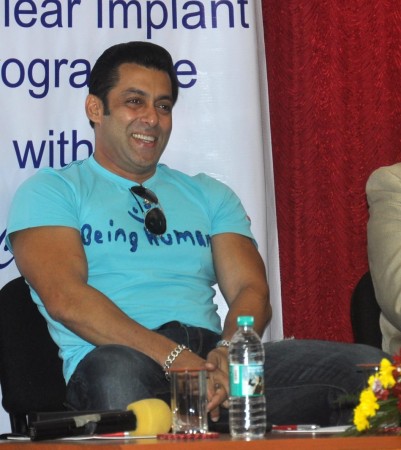 Bollywood heartthrob Ranbir Kapoor has reportedly turned down the offer to host reality show "Bigg Boss" season 8.
Speculations of Salman Khan exiting his host job were on rife after the superstar declared his reluctance in the last season of the show. "Big Boss 7" had evoked massive aversion from a section of viewers which claimed Khan had been biased in his approach to contestants.
And now, it has being reported that Kapoor was indeed offered to host the show, but the actor responded in negative after taking his time to think over the decision.
Rumours have it that Kapoor was uncomfortable steeping into Khan's shoes and felt that he could not have met the high standards set by the "Dabangg" star. While other reports have hinted that the actor was not keen to associate with a show which is well known for its controversial content.
However, we believe Katrina Kaif has played a major role in Kapoor's decision to back off from the show. The cold equation between Kapoor and Khan is obvious due to their personal relation with respect to Kaif and if the "Barfi!" actor were to take on Khan's place in the show again, it would end up no less than as an encroachment.
Hence, to steer clear of further controversy, it seems that the Kapoor lad has chosen the safe path and exited from the scene altogether.
Meanwhile, Ranveer Singh was also rumoured to have been approached for the show, but the actor had refuted the reports in an earlier interview.