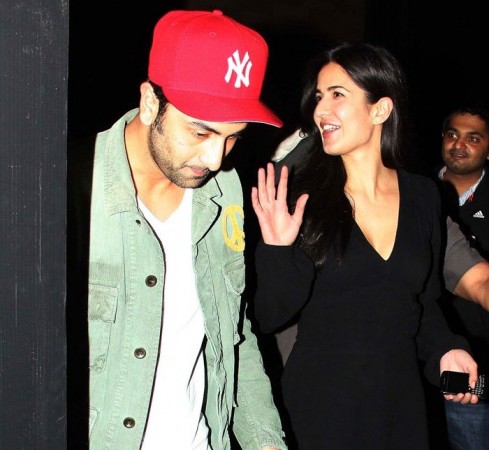 Actors Ranbir Kapoor and Katrina Kaif appear to be fed up with the endless speculations surrounding their romance and have finally decided to announce their relationship status.
Kapoor and Kaif's so called secret relationship became public last year, when the duo was spotted vacationing in Ibiza, Spain. Despite the photo leak, the actors have never opened up about their relationship status and have generally dodged the question on numerous occasions.
It was also alleged that Kapoor's commitment issues was the reason behind the couple's reluctance on speaking about their equation.
However, a report by Absolute India now claims that the couple is set to throw a grand bash, where they will invite their celeb friends and media personnel and officially declare their current dating status.
"Both of them are quite fed up of speculations around their personal life so they are in the process of organising a party, where they will announce their relationship status and put an end to all speculations," the e-paper quoted a source.
"The party will happen soon. They plan to invite their close friends from the industry and the press to share the news."
The media shy duo has off late been spotted together quite a number of times and they also dropped in for the special screening of "Revolver Rani."
Kaif is also helping her boyfriend design his new Hill Road apartment and with these developments, it appears that the couple is finally ready to speak about their relationship, after months of acting coy.
[ED:VS]