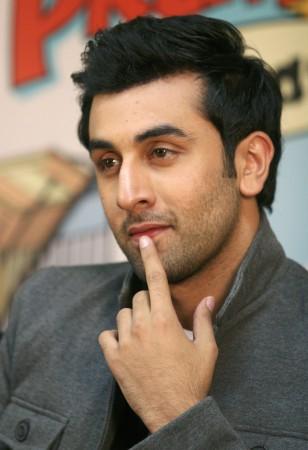 Ranbir Kapoor was director Anurag Basu's first chose for the much-awaited film "Barfi".
Basu recently said that he had decided to cast Ranbir in the romantic comedy film even before writing the script. Basu, who fell in love with the story of the film, said he did not think of anyone to essay the main character apart from Ranbir.
"When I started work on the film, it was on a blank slate. As I started moving ahead with the story, I realised that the only person who would fit into the role was Ranbir. All other characters, including that of Priyanka, came in later," Basu told NDTV in an interview.
The movie revolves around the story of a deaf and dumb young boy played by Ranbir and an autistic girl played by Priyanka Chopra. It is said that Ranbir's character in the movie is influenced by Charlie Chaplin.
"The Chaplin influence was not there in the script when Ranbir came on board. It is just that as we progressed, it was felt that certain scenes would be elevated if Ranbir got into that mode. There is silence in the film, something which is the core of it, and there is a Chaplin layer to it as well. However, Ranbir is not imitating Chaplin in the film," Basu said.
"I explained to him that the film's title was closed once it was realised that this was turning out to be a very sweet film. The name has definite relevance in the film. It is heard at a very important juncture in the film because of the way this sound is heard for the first time," he added.
The director, whose previous movies like "Gangster", "Murder", "Life In A Metro" and "Kites" mostly dealt with dark passion and adultery, has made "Barfi" in a very different light.
The movie, which also stars Tollywood actress Ileana D'Cruz in a lead role, is shot in three different locations of Kolkata, Darjeeling and Mumbai.
The movie is scheduled to release on Sept 14 this year.