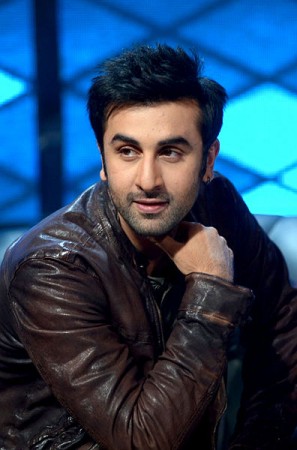 Ranbir Kapoor celebrated his 32nd birthday on Sunday with alleged girlfriend Katrina Kaif and some of his close friends.
Unfortunately, the party ended early because of Kapoor's impending surgery. "His adenoid surgery is routine. It's nothing major; it's a normal thing, like sinus. Ranbir had five days off, so he got the operation done. He will be discharged today," The Times of India quoted father Rishi Kapoor.
The actor, who has had packed schedules for some time now, reportedly had a five-day break and so went ahead with the surgery after complaining of breathing difficulties. Since the "Barfi" actor had been sleeping with his mouth open, the surgery was done only to improve breathing.
Adenoid is essentially a pharyngeal tonsil, which is located at the back of the nasal cavity. When infected, it can lead to excessive mucus production which can be treated by removal of it.
However, this isn't the first time that the talented actor has had health issues. Last year, he was recovering from a back injury he suffered on the sets of Anurag Kashyap's "Bombay Velvet".
"Ranbir is also nursing a back injury these days. Ranbir was working till late evening on the previous day and was on leave only for a day. Post the surgery, he has also been doing city tours and visiting show sets to promote his film. It was a minor operation and the actor is now fit and fine to resume his work," Mid Day quoted a source.
While shooting "Barfi" too the actor reportedly underwent another minor surgery. He got himself operated at the Breach Candy Hospital, Mumbai for a cyst in his chest.
The doctor, treating the Kapoor scion, reportedly said that the cyst wasn't a malignant one but it did cause a lot of discomfort. However, since it was a minor surgery, the actor resumed work soon after he was discharged.
Kapoor will be next seen in Imitiaz Ali's "Tamaasha" opposite ex-girlfriend Deepika Padukone, Anurag Kashyap's "Bombay Velvet" with Anushka Sharma and debutant director Vikramjit Singh's "Roy" alongside Jacqueline Fernandez.