Superstar Ranbir Kapoor has revealed that the upcoming thriller "Roy" features him in a supporting role, while Arjun Rampal and Jacqueline Fernandez are in the leads.
"I play a supporting character in the film and lead stars are Arjun and Jacqueline. Vicky came to me with the film and as a friend and an actor I appreciated what he brought to the table. But it's not my film. I am just play a supporting role," Ranbir told Bollywood Life.
"So I want to make it clear 'coz people are saying that I am grabbing the headlines. I am part of the film but it stars Arjun Rampal and Jacqueline Fernandez."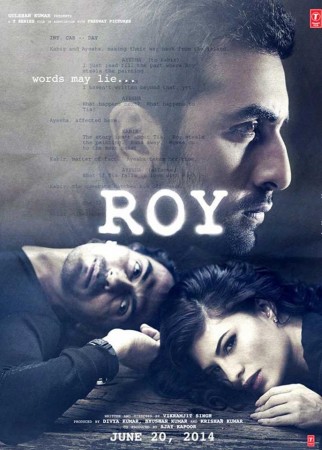 The news comes as a shocker since the first look of the film had Ranbir's domintaing presence. The poster had captured the 30-year-old star in an intense shot along with Arjun and Jacqueline.
Daily News Analysis had stated that Ranbir's role is more than a guest appearance since he has allotted 45 days for the film's schedule, which is the same as that of Arjun's shoot duration.
From the first look, the film appears to be a dark thriller and will reportedly have Jacqueline playing a double role and Arjun as a filmmaker.
"It's a love triangle among Arjun, Ranbir and Jacqueline. The dramatic conflict is between the two guys... something like Ranbir's dad Rishi and Rakesh Roshan's equation in 'Aap Ke Deewane', though very different, plot-wise," said an insider, reported The Times of India.
The film will go on floors in November and the makers have begun scouting for different locations in Vietnam, London, Mumbai and Sri Lanka.
The film is expected to be released on June 2014. It will mark director Vikramjit Singh's debut vehicle, who is incidentally Ranbir Kapoor's childhood friend.