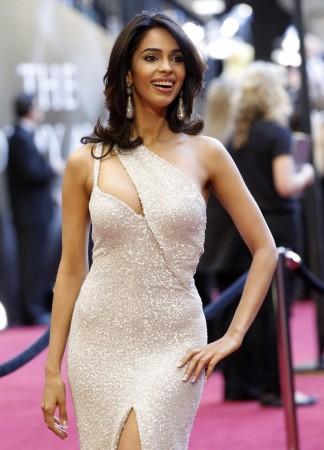 "Besharam" actor Ranbir Kapoor might appear on Mallika Sherawat's forthcoming show "The Bachelorette India - Mere Khayalon Ki Mallika" as a special guest.
According to reports, the actor has been invited as a guest in the show.
The dating reality show focuses on searching the perfect match for Mallika from 30 contestants. If reports are to believed, then Ranbir will help Mallika choose her perfect match from the 30 contestants.
"Ranbir Kapoor has been approached to enter the show as a special guest. Since even Ranbir is the eligible bachelor in the country like Mallika... It will be great to see both of them come together on the same platform. However, there is no surety whether or not he would agree to be a part of the show," Press Trust of India quoted source as saying.
The show is one of the most expensive serials on the channel. Apparently, Mallika is being paid ₹1 crore for each of the 30 episodes.
"The budget of the show is ₹50 crore (excluding marketing) - this makes it the most expensive series on the channel," a source told Hindustan Times.
The show will be aired on Life OK channel from 7 October. The general manager of the show, Ajit Thakur, has not revealed the exact details about Mallika's fee, but said she is an 'expensive star' and comes at a price.
"She's an expensive star, and international one who lives in Los Angeles. She gets paid in dollars there, so she does come at a price. And we wanted someone like her for the show. But we can't comment about her fee," Thakur told Hindustan Times.