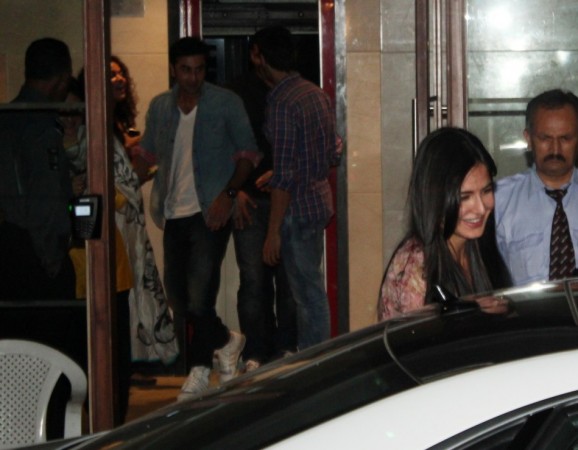 Actor Ranbir Kapoor is reportedly all set to move out of his family home and live independently.
The 31-year-old is understood to be on the lookout for a big apartment, and is all geared up to move out of the posh Kapoor residence Krishna Raj in Pali Hills, Mumbai.
According to a Hindustan Times report, the actor is said to be on the lookout of major properties between Juhu and Bandra and is in contact with major real estate agents and builders. The decision to move out stems from the actor's need of privacy with respect to his personal life.
The "Barfi!" actor is understood to have reached the decision after his father Rishi Kapoor expressed disapproval over girlfriend Katrina Kaif's regular visits to the household, informed the daily.
"Since his father doesn't approve of her coming over to their house so regularly, Ranbir thought it would be best for him to find a new place so that everyone's privacy is respected," HT quoted a source close to the actor.
At a time when Ranbir-Kaif marriage rumours and reports of the couple's commitment are doing the rounds, the Kapoor senior's open rejection has surely proved a dampener for his star son.
And since the actor is hunting for a spacious place, it is obvious that he wants to spend quality time with his lady love Kaif. It can also be assumed that the lovebirds might take their relationship to the next level and move in together to the new place.
Live-in relationship is a common statement, especially when it comes to couples from the film industry. Even Ranbir's cousin Kareena Kapoor had moved in with Saif Ali Khan, a long before they tied the knot in 2012.
Ranbir will reportedly visit the shortlisted properties himself in recent days as he has managed to take a brief break from his busy schedule.
(Ed: VP)