Since Katrina Kaif and Ranbir Kapoor have parted ways, people are busy speculating on the Barfi actor's next beau. Earlier, reports said Ranbir is dating Pakistani actress Mahira Khan, who made her Bollywood debut this year with Raees.
She appeared opposite Shah Rukh Khan and won many hearts. Now, the buzz is that Ranbir and Mahira are dating each other. But do you think is it true?
You don't need to rack your brains much as Mahira herself has cleared the air. The actress took to Instagram to slam the rumours.
Mahira has shared a picture saying: "First Of All, No" , "Second Of All, No" with a caption that reads: "For mostly everything". Hopefully, people have got her hint.
Rumours started doing the rounds when a source was quoted talking about Ranbir and Mahira's "budding friendship."
"Ranbir is very fond of this lady (Mahira). He speaks about her very warmly and affectionately, and proudly shows her pictures on his phone to close friends. This is building into something more than just a casual friendship," Deccan Chronicle had quoted a source as saying.
But now we know the truth. Take a look at Mahira's post: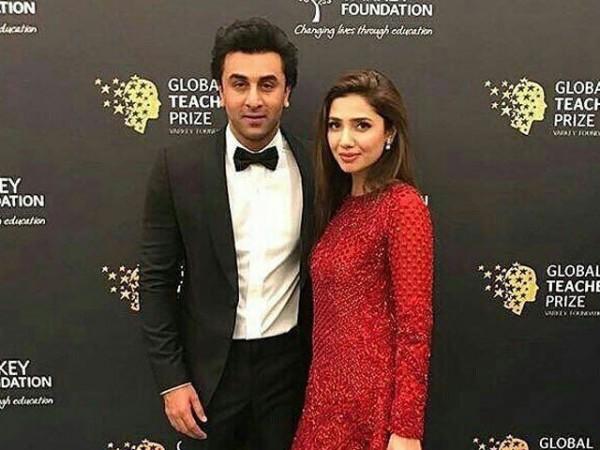 Mahira met Ranbir at the Global Teacher Prize event in Dubai in March. Fans were delighted to see the two good looking actors together in one frame. In fact, a few photos and videos of them went viral from the event.
Take a look at them here: