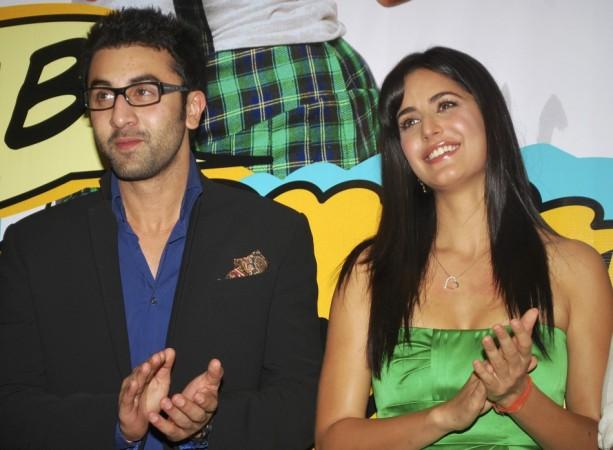 Even as Ranbir Kapoor and Katrina Kaif continue to deny reports of their relationship, a recent bonding between the two Bollywood stars has raised much speculation about their brewing romance.
According to reports, the rumoured lovers were shooting on adjacent sets in Mumbai's Film City on Monday. When Katrina found out that Ranbir was in the next studio, she quickly rushed to his set for a chat.
"Ranbir was shooting for an ad and Katrina was shooting for her film. Katrina was getting ready when she came to know that Ranbir is shooting in the next studio. She soon landed up on his sets. However, to avoid media glare, the duo quickly made a backdoor exit," The Times of India quoted a source as saying.
The pair then went inside a vanity van parked behind the sets and chatted for almost an hour keeping their shoots on hold. "They were inside for a long time and their respective shoots were on hold. As soon as they came out, they headed straight to their sets," the source added.
Rumours of their alleged romance were doing the rounds even before Katrina parted ways with Salman Khan in 2010.
Ever since they were paired in "Ajab Prem Ki Ghazab Kahanihe", a 2009 blockbuster comedy, the British- Indian actress and Ranbir were often seen spending quality time with each other, sparking off rumours that the two are continuing their relationship.
Earlier in April, the pair was spotted at an airport in Canada. Reports said that Ranbir had actually headed there to pick her up.
Also last week, Katrina was said to have arranged a special dinner for Ranbir with all of his favourite dishes at her residence.
Ranbir, who is known for his Casanova image, was linked with several Bollywood actresses in the past. Before Katrina, the actor was in a much publicised relationship with Deepika Padukone. He was also rumoured to have dated his "Rockstar" co-star Nargis Fakhri.