Bollywood actor Ranbir Kapoor recently made thousands of hearts of flutter by saying a kissing scene is like an action sequence.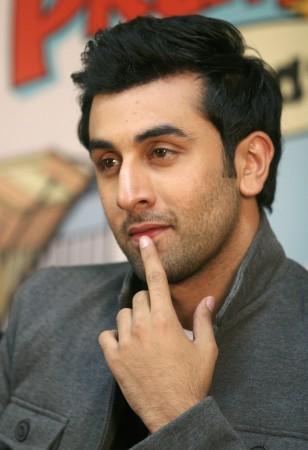 "I do love stories most of the time. Naturally kissing scenes do come up. I don't say 'daalo' (put in) kissing scenes. It's too mechanical. For me, a kissing scene is just like an action sequence," he said on a recent episode of the popular TV show "Aapki Adalat."
The young actor spoke like a master in a particular scene he'd done recently. "Normally, I finish off the kissing scene in a single take," he said.
In his four-year film career, Kapoor has had two locked-lips scenes with Deepika Padukone in "Bachna ae Haseeno" (2008) and Priyanka Chopra in "Anjaana Anjaani" (2010).
"Moreover, it's too awkward to kiss a girl in front of hundred people on the sets and in front of camera and lights," Kapoor added.
The 28-year-old actor confirmed a past relationship with Padukone but would not discuss it.
"I had a relationship with Deepika. She still continues to be my good friend. But the issue on which our relationship broke is a personal matter. It will be very unfair to the girl if I speak about that, because Deepika is single and may marry someone in future," Ranbir said.