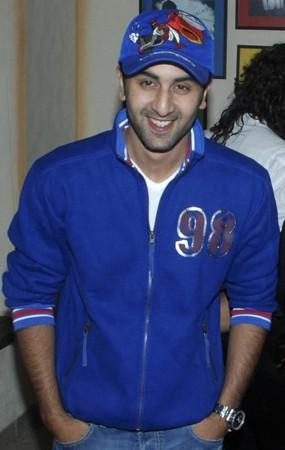 Bollywood heartthrob and youth icon Ranbir Kapoor went through an embarrassing ordeal at Mumbai International airport on Friday when was held for carrying undeclared branded commodities.
On his way back from a film's shooting in London, the 30-year-old actor was detained by custom officials at the Chatrapati Shivaji airport for about 40 minutes.
He was held back for carrying undeclared branded clothes, perfumes, footwear and other items that exceeded the permitted duty levels. The actor had to pay ₹60,000 as fine.
"The actor was intercepted when he was passing through a passage, which is strictly allowed to be used only by officials and airport staff," Customs Deputy Commissioner Sameer Wankhede told PTI.
"The actor's luggage was then checked when he was found with the branded goods such as perfumes, clothes and footwear worth about Rs one lakh which he should have declared before customs officials at the Red Channel. "
An airport official said the actor was ignorant of the customs regulations. This is the first time the actor has been detained at an airport for carrying undeclared goods.
Passengers carrying items above the permissible limit are directed to the Red Channel.
Incidents of celebrities getting on the wrong foot with airport officials crop up quite often. Celebrities who were previously held for evading customs duty include Minisha Lamba, Bipasha Basu, Mika Singh, and Mallika Sherawat's brother Vikram Lamba.