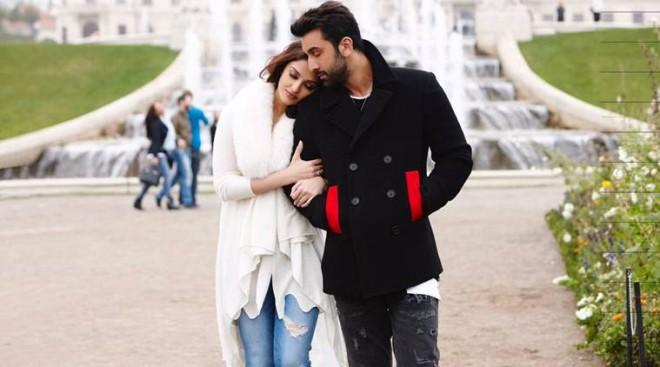 Ranbir Kapoor has now clarified a statement he had made regarding intimate scenes filmed with him and Aishwarya Rai Bachchan in Ae Dil Hai Mushkil (ADHM).
The actor's recent candid comment on a radio show had raised many eyebrows as some had opined that the statement was disrespecting. Ranbir has now clarified his stand saying that he cannot disrespect Aishwarya ever.
"Aishwarya is such a superb actor and also a family friend. She's one of India's most talented and respected women. I will be forever grateful to her for her contribution to Ae Dil Hai Mushkil. I could not have disrespected her like that," PTI quoted the ADHM actor as saying.
He also said that the comment was blown out of context.
The controversy started after Ranbir had said that she was too shy to shoot the intimate scenes with Aishwarya and so the actress told him that they were just acting, following which he did it thinking he would never get the "chance" again.
"I would feel shy and my hands would shiver. I would hesitate to touch her cheeks even. Then she said 'Listen what's wrong with you? We are acting, do it properly.' Then I thought I would not get this chance again and so I took it," Ranbir had said in an interview recently.
There was also a buzz that this comment from Ranbir did not go down well with the Bachchan family. This is the first time that Ranbir and Aishwarya are seen sharing screen space but their sizzling chemistry became the talking point.
Directed by Karan Johar, Ae Dil Hai Mushkil also features Anushka Sharma and Fawad Khan. The film released on October 28 and has been having an excellent run at the box office.