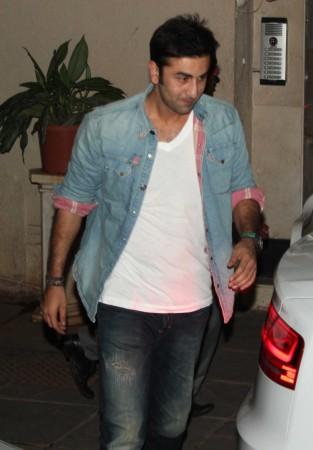 It appears like Ranbir Kapoor's fans will have to patiently hold on for next year for the actor's period drama, "Bombay Velvet". The film, which was earlier scheduled to release on 28 November, has encountered a potential delay and will now hit the silver screen in May 2015.
The postponement came after the makers of the film decided to take a few more months to complete the post-production work, which will eventually push the film for next year. Directed by Anurag Kashyap, the flick has Ranbir Kapoor play the lead role as a street fighter.
"We have just realised that it will take us a long time to finish the VFX, which we had not anticipated. I'm recreating a bygone era but I had not imagined that it needs so much of postproduction. I'm finally learning what it takes to make a big film." Mumbai Mirror quoted Kashyap as saying.
Despite the shoots of "Bombay Velvet" have wrapped up, only 25 percent of the special effects have been completed, confirmed a source close to the development.
"The Mumbai you will see is very different from the city we know today. It will be January before the VFX is completed. Even the background music is still to be recorded," the source added.
Meanwhile, rumours have been making rounds that the Kapoor lad is not quite satisfied with the film and has recommended to re-shoot a major portion of the film.
However, the "Barfi" actor denied such report and responded saying: "We are very proud of Anurag's vision of Bombay Velvet and want to put the best product out. The film's VFX is taking time and hence we have decided to move to May. We don't want to do a hasty job."
"Bombey Velvet" is based on historian Gyan Prakash's book titled, "Mumbai Fables". Besides Kapoor, the film also stars Anushka Sharma, Karan Johar, Raveena Tandon and Kay Kay Menon in pivotal roles.
Coincidently, with the news of "Bombay Velvet" being delayed, the film will apparently clash with Kapoor and Kashyap's another project "Jagga Jasoos" with Katrina Kaif, which is slated to hit the theatres on 29 May 2015. Earlier, both Kapoor and Kashyap has worked together in the blockbuster, "Barfi" (2012).