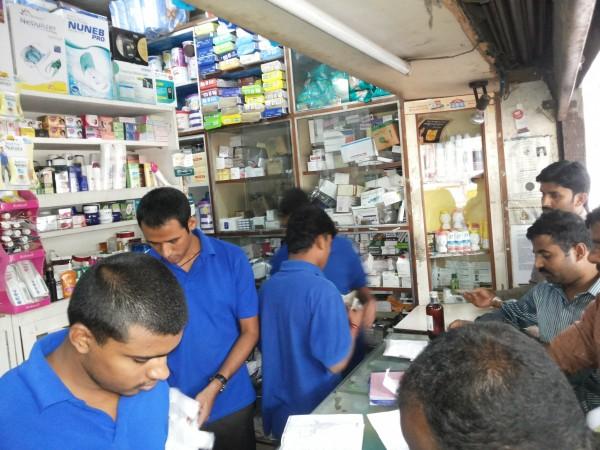 Ranbaxy's Journey
Ranbaxy is an India-based pharmaceutical company. Its subsidiary, Ohm Laboratories in the US, received an approval to launch a cheaper version of Novartis blood pressure and heart attack treatment pill, Diovan, from the US Food and Drug Administration (FDA). However, this approval came after regulatory bans due to poor production quality and complaints.
The Journey of Ranbaxy Pharmaceutical Laboratories Limited:
1937: Cousins Ranjit Singh and Gurbax Singh (hence the name Ranbaxy) started as Indian distributors of vitamin-drugs for a Japanese pharmaceutical company in Amritsar, Punjab.
According to the book World Class in India, in 1951 and 1952, Lapetit, an Italian pharmaceutical company and businessman Mohan Singh, joined as partners to enhance the company's growth.
A decade later, in 1961, Ranbaxy established its first manufacturing plant at Okhla in South Delhi District. Within a year, the company had 200 employees including retailers and doctors.
1966 to 1969: Due to conflict between Italian Lapetit and Ranbaxy, regarding packaging and distribution, the former withdrew partnership with the latter, so this replaced the Italian-pharmacy brand with Indian Ranbaxy.
Its breakthrough came with 'Calmpose' - a drug prescribed by doctors for insomnia, anxiety and seizures. As a result of its success, the company came up with popular drugs like Ampicillin and Paracetamol.
1968: The company made net profit of ₹1.8 million, after the return of Dr Parvinder Singh, son of Bhai Mohan Singh, from Michigan following his completion of PhD in Pharmacology.
1971: Gained strong position in the Indian market, by financing its first drug amenity centre at Mohali in New Delhi. It got listed by public issue for over ₹17 million and ₹31 million in the same year.
1978: Ranbaxy became the first Indian pharmaceutical company to develop doxycycline, an antibiotic used for treatment of skin infection. This innovation made the company to come up with its US patent in 1990.
1985: The company manufactured Rantidine, a drug used to treat ulcer, which was protected with 22 patents.
1986-1998: Exports surged with an annual growth rate of 34 percent. This happened after Indian government came up with Price Control Act in 1979, by holding prices of drugs sold in the domestic market. This led Ranbaxy to focus on exports and make profits.
1977: High inflows of capital came after appointing Dr D S Brar as business development manager. However, he quit Ranbaxy in 2004.
In 1992, the company set up a joint venture to market Eli Lilli products. Hence, by the mid-1990s exports resulted in turnover worth ₹120 million in 1996, where 84 percent of the exports were in chemical and rest were in formulations. Moreover, it invested in joint venture capitals and was being recognised as establishing brand worldwide.
1997-1998: It entered the US Market with patented products and made turnover breaching ₹10 billion.
Parvinder Singh established a strong base for the company till his death in July 1999, which was later controlled by his elder son, Malvinder Mohan Singh.
2000-2004: After Parvinder, D S Brar was appointed the CEO. He took decision of producing anti-AIDS drugs for Indian population, as the country had over 3.7 million HIV patients. Hence, after launching the products, the company made turnover worth ₹552 million in 2003.
Ranbaxy's business stretch in the US had breached with revenue of over ₹412 million, which represented 42 percent of the company's global turnover, according to the Journal of Case Research by Xaviers Institute of Bhubaneshwar.
In 2004, an inspection done by World Health Organisation (WHO) detected malpractices by Ranbaxy, which put the company in big trouble.
2004-2008: Whistle-blower Dinesh Thakur undertook a series of investigations and helped the US FDA, which pleaded guilty of manufacturing adulterated drugs. He quit the company in 2005. In the same year, Japan-based Daiichi Sankyo acquired majority stake in the company.
In 2006 and 2008, Food and Drug Administration sent warning letters to the drug maker, regarding manufacturing deficiencies and exports of adulterated drugs.
2009: FDA took regulatory action against Ranbaxy's Paonta Sahib plant in India. After the second warning by the FDA, 30 varieties of drugs were banned exporting from Madhya Pradesh and Himachal Pradesh for not meeting standards.
Later in that year, Ohm Laboratories was sent a letter for violating certain rules in the US. Moreover, in May 2009, Malvinder Singh stepped down as CEO and MD of Ranbaxy.
2012: FDA determined the possibility of health adversity due to contamination of very small glass particles similar to the size of sand grains in the drugs.
2013: On 13 May, the US Justice Department announced that Ranbaxy had pleaded guilty regarding adulterated drugs made at two Ranbaxy manufacturing units in India. The company was slapped ₹150 million and ₹350 million fine to settle civil claims.
Besides, during May-July, few employees had to resign, following charges against them. Later in September, FDA banned the newly-commissioned formulation facility in Mohali.
CBS Evening News reported a story about the production and manufacturing quality of Ranbaxy in India. The channel interviewed Dr Kathy Spreen, who was hired to help the company comply with FDA. But, she noticed the company was faking the data to the US and FDA.
2014: In January, FDA prohibited Ranbaxy's Toansa plant in India from producing and distributing drugs in the US Market. "We are taking swift action to prevent substandard quality products from reaching the US consumers," said Carol Bennett, acting director of the Office of Compliance in the FDA's Centre for Drug Evaluation and Research.
Later in February, the US FDA Commissioner Margaret Hamburg met pharmaceutical company CEO's including Ranbaxy head Arun Sawhney. She said that the US is not just targeting Ranbaxy or any other Indian company, but wants to ensure quality control of drugs.
On 7 April, Ranbaxy announced that Sun Pharma will acquire it for ₹4 billion. However, the deal is not yet approved by the Indian government, as the case is being studied by the Securities and Exchange Board of India and the Competition Commission of India.
The deal requires approval from Stock Exchanges, High Courts and several other shareholders of both companies.
On 27 June, its subsidiary received approval to manufacture Novartis's Diovan generic drug.
However, on Friday, stock price of Ranbaxy recorded 497.15 with a surge of 25.40 and a 5.38 percent change. While Sun Pharmaceuticals Industries Ltd. stock price was traded at 660.85 with a profit of 25.70 and 4.05 percent change.