Puneet Rajkumar starrer "Rana Vikrama" has struck gold at the box office. The Power Star's movie got a fantastic start in the opening weekend and is now heading towards making record business.
As per Chitraloka, "Rana Vikrama" made ₹7.5 crore in the first weekend. The website claimed that the Puneet Rajkumar movie made ₹2.5 crore on the first day. The second day's business fell drastically, as the film could earn just ₹1.5 crore.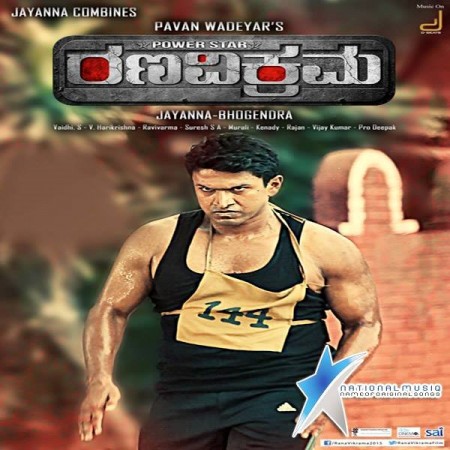 This fall was not expected by the trade.
But "Rana Vikrama" surprised the industry by drawing huge crowds to theatres on Sunday and raking in ₹3.5 crore. The gross collection made by the film in its first weekend is ₹7.5 crore.
By all standards, this is huge for a Kannada movie. However, the business of "Rana Vikrama" has to be stable in the coming days to recover production cost. The Sandalwood movie has been reportedly made with the budget of ₹15 crore.
Occupancy wise, "Rana Vikrama" registered 85% + on the first day, 65% on the second day and ended the first weekend on a high note by reaching 95% on Sunday at key centres.
Outside Karnataka also, the Kannada film has got great response. It was released in places such as Chennai, Delhi, Hyderabad, Pune, Mumbai and many other places. In some centres, it is running to packed houses.
Apart from Puneet Rajkumar, "Rana Vikrama" features Adah Sharma, Anjali, Avinash, Girish Karnad, Rangayana Raghu, Vikram Singh, Ashok and others in the cast. It has been directed by Pawan Wadeyar and jointly produced by Jayanna-Bhogendra.