Puneet Rajkumar's fans, who were enjoying "Rana Vikrama", went berserk at Santhosh theatre in Bangalore as the theatrical trailer of Kiccha Sudeep's "Ranna" was being played. This created a tension in the cinema hall before the situation was brought under control.
We have seen the powerstar and kiccha's fans getting into loggerheads at online platforms, indulging in a war-of-words. But this is probably for the first time that fans of the two stars have clashed in a theatre.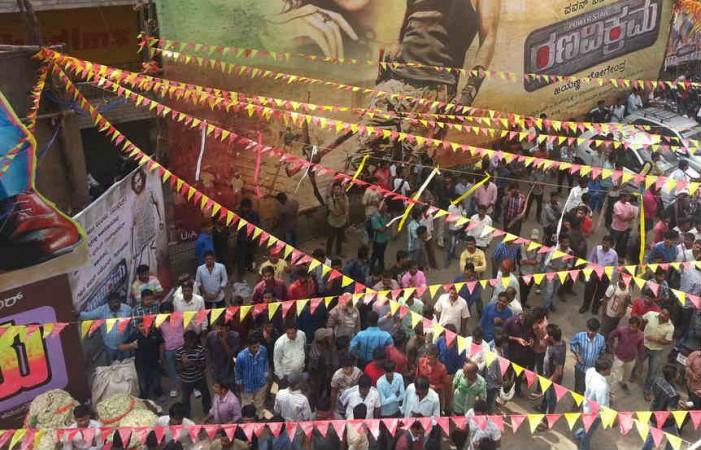 During the break, the trailer was played when a section of audience stopped the trailer and reportedly broke the projector as they consider Sudeep as Puneet Rajkumar's biggest rival. However, the situation was brought under control by theatre authorities soon and the show of "Rana Vikrama" went ahead without any trouble.
Meanwhile, Puneet Rajkumar's "Rana Vikrama" is getting positive reviews from the audience. People seem to have enjoyed the complete thriller and they appreciate the action elements in the movie. The flick was released on Friday and has got a fantastic opening not only in Karnataka, but also in 40 screens outside the state.
Read: "Rana Vikrama Audience Review
"Rana Vikrama" is directed by Pawan Wadeyar and produced by Jayanna and Bhogendra. Adah Sharma and Anjali are in the female leads.