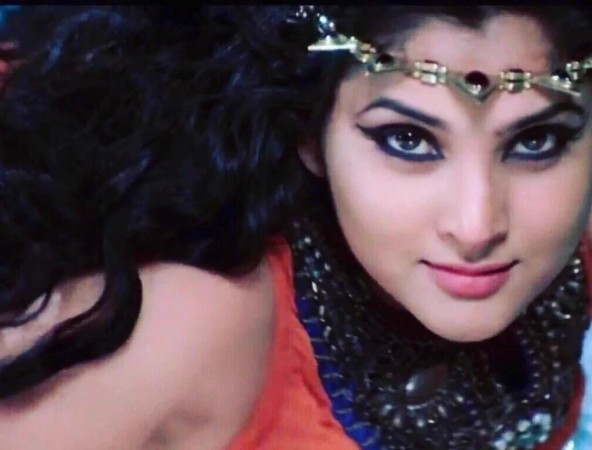 Ramya's much-awaited movie Nagarahavu is apparently in trouble in Tamil Nadu. The movie is reportedly being targeted by fringe groups over Cauvery row involving Tamil Nadu and Karnataka. The Kannada flick has been dubbed into Tamil as Shiva Nagam.
Reports say that several Tamil groups have called for a ban on Nagarahavu and its Tamil version Shiva Nagam. The Tamil movies in Karnataka have been unofficially banned for the last one month and the latest incident is seen as retaliation.
Karnataka and Tamil Nadu are at loggerheads over the Cauvery water sharing issue. The theatres in Karnataka are not screening Kollywood films fearing attacks from the pro-Kannada groups.
Meanwhile, after a month, a Kollywood film is finally seeing the light of the day in Karnataka. Vijay Sethupathi's recent film Rekka is set to hit the screens in Bengaluru in 15-20 theatres this weekend.
Coming back to Nagarahavu, it is said to be a landmark film in the Indian film industry as it gets the credit for bringing a late actor back to life on-screen. Using high-end technology, the portions of Sandalwood matinee idol Vishnuvardhan have been created. For just about 9-minute screen presence, the makers have shelled out Rs 15 crore.
While the cutting-edge technology has drawn the nation's attention, the presence of Vishuvardhan in the film has turned out to be a big reason for his fans to watch the film. Hence, people are curiously looking forward for its release.
The Kodi Ramakrishna-directorial is simultaneously releasing in Telugu as Nagabharanam.