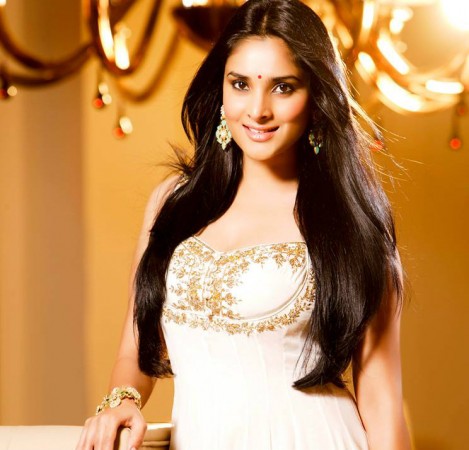 The first look of Ramya's "Nagarahavu" was released on Sunday, May 29. The poster was unveiled by the actress herself via social media. "Here is the first look of Nagarahavu! yes, I also do stick-fighting in the film :), [sic]" the actress posted on Facebook along with the first look.
Saree-clad Ramya is seen holding a stick, with an enormous snake behind her in the first look of "Nagarahavu." Her look is simple, yet appears to be powerful. She, with a sindoor (vermillion) mark on her forehead, has also caught people's attention.
Teaser Released on Monday
Meanwhile, a "Nagarahavu" teaser hit the internet with a bang on Monday, May 30. It is a short video clip that introduces Ramya and Vishnuvardhan's characters to the viewers.
The Golden Girl has played the role of a snake in "Nagarahavu." She will be seen as a 120-feet serpent in the film alongside late Dr. Vishnuvardhan. Diganth is the male lead in the flick.
The film will be rich in CG works and it will dominate the screens for about one hour in the two-hour long movie.
"Nagarahavu" has been written and directed by Kodi Ramakrishna, who is known for making blockbuster Telugu movie "Arundhati." The film was supposed to begin four years ago. But the director had fell ill, while Ramya got busy in politics. As a result, the movie was delayed.
It has to be noted that this is the third movie with the title "Nagarahavu" that is hitting screens in Sandalwood. The first movie was a 1972 classic, directed by late Puttana Kanagal and the film starred Vishnuvardhan. It had given a major break to the actor. In 2002, Upendra borrowed the name for his Kannada remake of Bollywood's "Baazigar."
The makers have plans to release the audio and trailer next month. "Nagarahavu" will reportedly hit the screens in July.