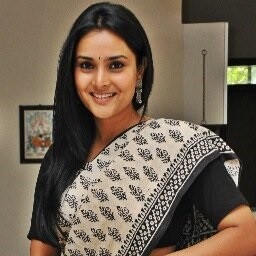 Actress-turned-politician Ramya is embroiled in a controversy in connection with her filmy projects.
The Kannada star has apparently caused trouble for some filmmakers by failing to complete some projects which she had signed. After being elected as a member of Lok Sabha from Mandya district, Ramya had hinted that she will quit acting for good. It seems that the actress is not ready to complete her current projects as well.
Ramya has reportedly signed for four films - "Neer Dose", "Aryan", "Dil Ka Raja" and an untitled-bilingual film by Kodi Ramakrishna. The most affected will be "Neer Dose" which was expected for release this month. The film was delayed as Ramya has not completed shooting for her portions.
This has upset "Neer Dose" producer M Sudheendra and the film's lead actor Jaggesh. The actor took to micro blogging site Twitter and criticised Ramya for not co-operating to complete the film. "I read in a newspaper, which had quoted, 'After becoming, MP Ramya will not be doing Neer Dose.' It is wrong, she cannot do like that. If so, she has to bear the cost of the movie making," Jaggesh had tweeted.
However, Ramya denied Jaggesh's claims and said she had co-operated with the producer and the director when her dates clashed with other artistes. She also accused people of using her name to get unnecessary publicity. "I have given enough time for shooting of the film. I am not responsible for the delay in completion. I owe an explanation to the producer, not to Mr. Jaggesh," Ramya was quoted as saying by The Hindu.
The actress has reportedly told "Neer Dose" producer that she will allot dates for the film only next year, but has not given any specific time.