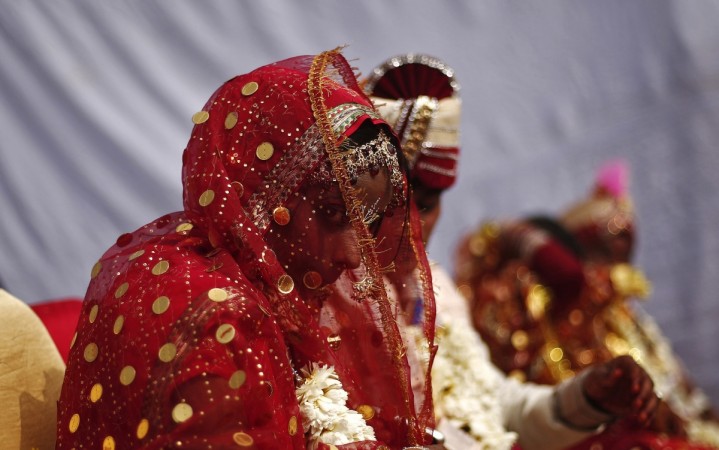 A bride in Rampur, instead of marrying the groom, tied the knot with a guest after she learnt her family was kept in the dark about his medical condition.
Everything was going well until the day of the wedding. Just when the groom, 25-year-old Jugal Kishore, lifted his arms to put the "varmala" (garland for the wedding) around 23-year-old Indira's neck, he had an epileptic fit and fell to the ground, according to The Times of India.
Agitated at the groom's family for hiding the truth, Indira called off her wedding with Kishore and announced she will marry Harpal Singh, who was present at the wedding.
Singh, the brother-in-law of Indira's sister, was shocked on hearing this. But, he agreed to marry Indira and their wedding took place in peace. A while later, Kishore, who was taken to a doctor, came back and requested Indira to marry him.
The tension intensified when the groom's relatives took to violence and began throwing spoons, plates and dishes around. They even filed an FIR at the Milak Police Station against the bride's family, but later withdrew it on elders' suggestion.
Milak Police Station SHO RP Solanki said they had detained a few members from the bride's side, but now "both families have amicably resolved the matter. The complaints have been withdrawn. Kishore and his family have now returned in peace to Moradabad".