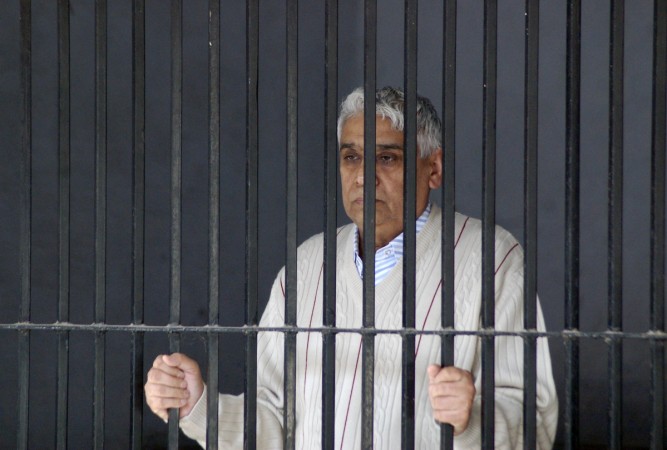 After a cache of deadly arms and ammunitions and high-end amenities were uncovered in controversial, self-styled godman Sant Rampal's ashram following his arrest, police have now also discovered pregnancy test strips in his personal room, and also came across a woman unconscious in a locked bathroom, giving an indication of the lurid goings-on in what was portrayed as a spiritual haven.
Earlier, the police had discovered ammunition enough to start a small war from the ashram, and had also uncovered a rather luxurious lifestyle, complete with swimming poll, gymnasiums, and flat-screen TVs, that Rampal followed in his ashram.
"During a police search of the ashram, a pregnancy-testing kit was found in Baba's personal room," inspector general of police Anil Kumar Rao said at a press conference. "Three .32 bore revolvers, 19 air guns, two .12 bore rifles, two .315 bore rifles, chilly grenades and cartridges were also found in the ashram."
The Special Investigation Team (SIT) of the Haryana Police conducted a search in the ashram on Friday, and found a woman, believed to be a resident of Madhya Pradesh, lying unconscious and locked in a bathroom, Press Trust of India reported. She has been taken to a hospital.
The search operation is slated to go on for a few more days.