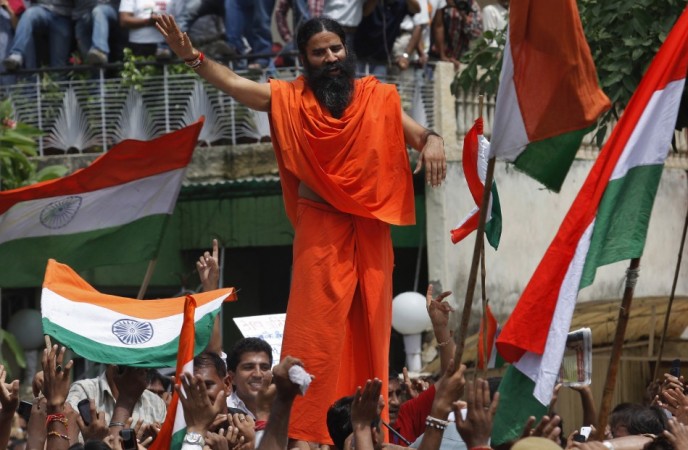 Yoga Guru Baba Ramdev and Gandhian Anna Hazare are all set to fire salvos against the UPA government, with a series of protests lined up in the coming days over corruption and black money issues.
Ramadev, who has been demanding the Indian government to take the required steps to bring home black money stashed abroad, will resume his fast at Ramlila Maidan from August 9. He has long-emphasised the importance of retrieving the millions of rupees lying abroad, which would help stabilise the country's staggering economy.
In a latest attack against the government's interest in letting Foreign Direct Investments (FDI) into the Indian markets, Ramdev remarked that FDI was one of the strategies involved in money laundering. He alleged that black money is being converted into white through FDI.
"FDI is a key to black money and lot of this money have already been invested here in form of FDI," Ramdev said.
He also said that it's of no use if the government allowed people to make investments in the country using the money they have stashed in overseas banks.
Meanwhile, anti-corruption crusader Anna Hazare and his team will observe an indefinite fast from July 25 at the national capital. They have also secured the Delhi police permission for their protest that will last till August 8.
Accompanied by Ramdev, Hazare alleged on Tuesday that the UPA government has turned a blind eye towards their genuine demands and is invariably failing to check corruption and black money issues in the country.
Hazare and civil society members have given complete support to Ramdev's movement and thus gained the latter's support, noting that he holds a significantly bigger fan base and in a bid to ensure that their future demonstrations are not marred by a lukewarm public response.
Last year Hazare's protest in Mumbai's MMRDA Grounds suffered a major setback, and was even termed as a flop show as many didn't show up on the protest venue as expected.
Besides the lack of public response, Hazare's ailment forced team Anna to call off the protest midway.