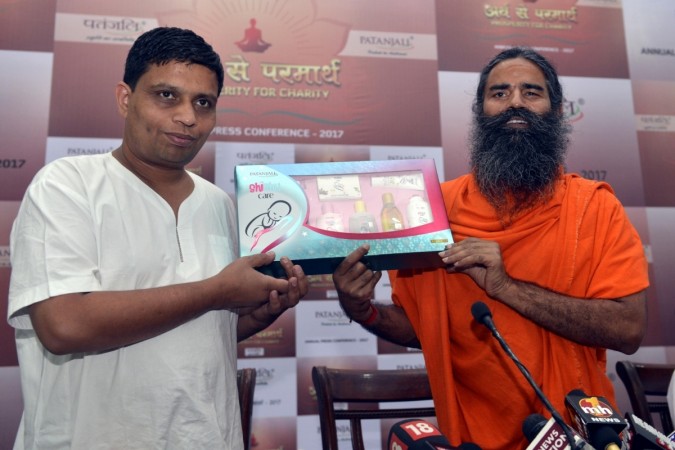 Patanjali, the home-grown FMCG company started by yoga guru Baba Ramdev and Acharya Balkrishna, is apparently planning to enter an entirely new sector: electricity generation. But true to its roots of keeping things organic, it plans to generate electricity from cattle, or more specifically, bulls!
Patanjali has so far restricted itself to the Ayurvedic FMCG field, giving tough competition to the likes of Hindustan Unilever, Dabur and Procter & Gamble. Patanjali is in the second position when it comes to advertising in the FMCG sector. The company recently opened an Ayurveda research institute in Uttarakhand in the presence of Prime Minister Narendra Modi.
India needs electricity
However, the latest step is quite out of the blue, albeit relevant to the narrative- the Make in India push made by Modi. Power generation is a hot topic in India because of the country's rising needs for electricity as it strives to become more industrialised and relevant to the world economy.
Patanjali's idea is to generate electricity from cattle — a brainchild of Managing Director Balkrishna — using a turbine that the bovines will keep moving. So far, tests in Haridwar have yielded 2.5 kilowatts of power. It may be noted here that a 1-HP pump consumes approximately 0.75 kilowatts of electricity per hour, and therefore could be powered by the Patanjali method for more than three hours.
Bovine welfare is also a goal!
The method apparently is in line with the cow conservation and welfare wave that is sweeping the country as well! Balkrishna told Economic Times: "At a time when more and more male bovines are being slaughtered, we want to change the perception that they are not very valuable. While in the morning they can be used on the farms, in the evening they can be utilised for generation of electricity."
He added: "We need to go back to the basics. In ancient times, bulls were used to ferry massive artillery. If their power is put to optimum use with the help of technology, they can be of tremendous use. We are undertaking research as to how more watts of power can be produced with the use of bulls so that a farmer can use them to light his household."
Ptanajali does not plan to sell the power generated through this method, sources told Economic Times. Perhaps the plan is to sell the machines with which the electricity is generated.