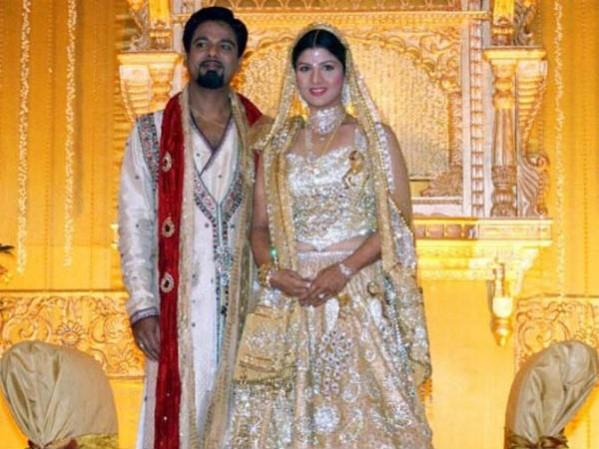 Rambha has denied rumours of a rift in her relationship with her husband Indran Pathmanathan. The actress has clarified that the couple has not filed for divorce and everything is fine in her marriage.
"I just heard from my brother that there was such a rumour going on. If I have filed for divorce, there would be an entry, right? And wouldn't people have noticed me if I had gone to the court for this? I have two kids, and in fact, I'm about to go and pick up my elder daughter from her school. Everything is fine in my marriage," the Times of India quoted the actress as saying.
While some reports had claimed that the couple has filed for divorce and has been living separately for some time now, a section of the media claimed that Rambha moved a family court in Chennai requesting them to restore her conjugal rights. The actress reportedly mentioned in her petition that she wants to live with her husband, thereby invoking section 9 of the Hindu Marriage Act.
Rambha tied the knot with Canada-based businessman Indran Pathmanathan in 2010. After the marriage, the actress bid goodbye to her acting career and settled in Toronto with her husband. She was also helping him in his business. The couple has two daughters (5-year old Lavanya and 19-month old Sasha).
The 40-year old actress has worked in all south Indian languages (Tamil, Telugu, Kannada and Malayalam). Rambha was also part of many Hindi and Bhojpuri films.
In her successful career, Rambha, who was known for her glamorous roles, worked with most of the big stars of her times that includes Rajinikanth, Chiranjeevi, Vijay, Balakrishna, Venkatesh, Ravichandran, Upendra, Salman Khan, Govinda and Mammootty.