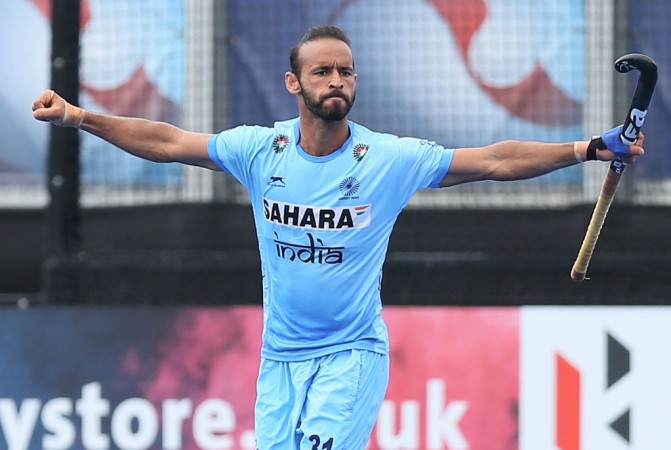 Ramandeep Singh and Lalit Upadhyay scored a goal each to help India beat Malaysia 2-1 in Asia Cup 2017 final on Sunday. With this victory, India have managed to win their third Asia Cup title. The last time India had won the competition was in 2007.
It was an emphatic performance from all the players, which helped India win the title. The scoreline could have been even more for India had their players converted the numerous chances that came across during the final.
The Men in Blue started brilliantly, with Ramandeep Singh scoring an early goal, in the third minute. That was a perfect start for India, but Malaysia had come with a high-press game plan, which worked quite well for them, helping them enjoy decent share of the ball as well.
Malaysia looked a good side, but could not score in the first 15 minutes of the game. They looked a threat for India in the second quarter too and came close to goal a few times. As the second quarter progressed, India began to dominate proceedings. They doubled their lead with Lalit Upadhyay finding the back of the net with a neat finish from close range.
After the second goal, India was in the driver's seat. However, their efforts to raise the score in the third quarter of the match, failed to materialise.
However, the match became much more interesting in the final quarter as Malaysia scored a goal with ten minutes left for the hooter. Malaysia were looking for the all-important equaliser while India were keen to hold onto the 2-1 scoreline, which they did and was crowned Asia Cup 2017 champions.
India, with this Asia Cup win, have justified their favourites tag. The team looked sharp throughout the competition and heads back home without losing a single game. Such kind of performances will give Team India huge boost ahead of other major competitions in the days to come.