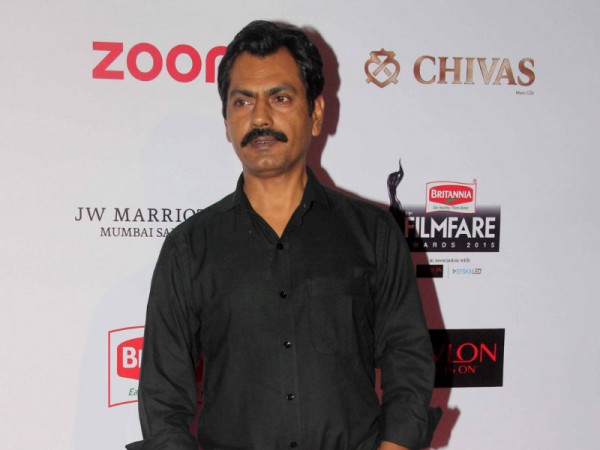 Anurag Kashyap's "Raman Raghav 2.0" is trending on social media for all the right reasons. The first-look poster, where Nawazuddin Siddiqui, who plays the titular role, stares into the lenses with bloodshot eyes is creepy.
The response to the photo has been positive on Twitter, where people are tagging it as "brilliant." The teaser posters too look promising and very in-sync with the story.
The crime-thriller follows the story of a Mumbai-based serial killer by the same name, who went on a killing spree in the 1960s. After being tracked down, Raman confessed to his crime saying he had murdered 23 people in 1966 and 12 in 1968.
Vicky Kaushal, who picked up trophies for his honest performance in "Masaan" as the young boy belonging to the dom (corpse-burner) community, features in the film as the cop on the look-out for Raman. Earlier this month, Vicky shared a behind-the-scenes photo from the sets, in which he looks raw and brooding.
"Ready. To. Shoot! 'Raman Raghav 2.0' releasing 27thMay2016 #RR2.0," he wrote.
Meanwhile, Nawazuddin is thrilled that the film will be screened at the Director's Fortnight segment of Cannes Film Festival 2016. "I am very happy that another film if mine, Raman Raghav 2.0 is premiering at Cannes. It only goes to show that you are on the right track and are making the right choices," he told IANS.
This feat will breathe life into Anurag's filmography, which had fallen flat after one of his most ambitious projects, "Bombay Velvet," failed to click at the box office.
Check the posters here: