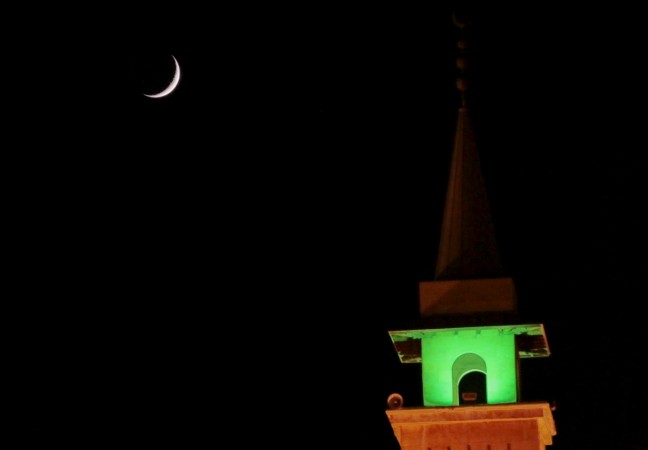 Like every year, Ramadan is once again arriving to cleanse the sins of Muslims and shower them with unlimited rewards. While the dates of Ramadan, like every other month in the Islamic calendar, are decided based on the sighting of the moon, timetables of Ramadan 2017 calendar are already in circulation in different cities across India.
International Business Times, India, managed to get hands on one of the Ramadan 2017 timetable, which includes the start date of the holy month of fasting, timings for starting and ending fast, along with important verses to be recited during the month. It is clear that Ramadan will commence everywhere across the world later this month, but the exact date is not confirmed until the new moon is sighted in respective countries.
If the Ramadan 2017 timetable in circulation is correct, Muslims across India will observe the first fast of the holy month on May 27. It means the moon will be sighted in this part of the subcontinent on May 26, according to the Gregorian calendar.
Since the timetable also includes the fast timings for the 30 days of Ramadan, the longest fast this year is going to last 14 hours and 17 minutes. The last fast, which is by tradition the 30th day of Ramadan, will fall on June 25. This is also subject to change depending on sighting of the new moon, which will mark the beginning of Shawwal – the tenth Islamic month that falls after Ramadan.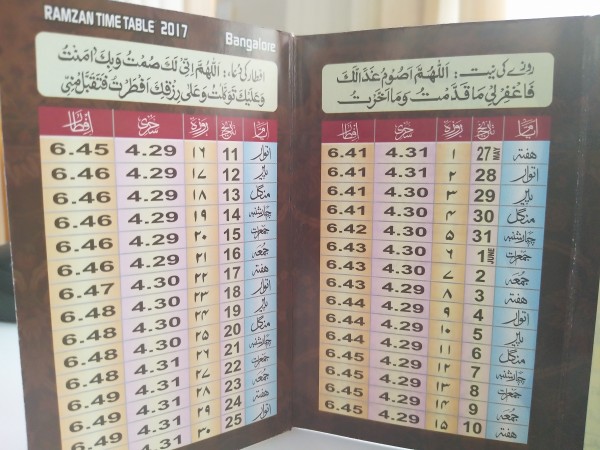 If the moon is sighted on the 29th day of Ramadan, Muslims around the world will no longer fast the next day. In fact, the celebrations of Eid al-Fitr will begin immediately after seeing the crescent moon. If the moon is not sighted, Muslims will observe 30 days of fasting this year.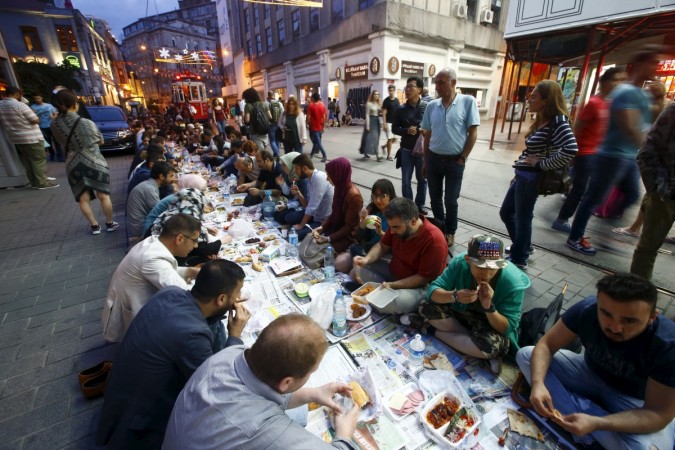 If the prediction is right, which is highly based on the astronomical calculations, countries like Saudi Arabia, the UK and the U.S. will observe the first fast of the month of Ramadan on May 26. Similarly, Eid al-Fitr will fall a day before India.
According to the Fiqh Council of North America (FCNA), Muslims in the U.S. will celebrate Eid ul-Fitr on June 24 after successfully completing 30 days of fasting.
During the holy month of Ramadan, Muslims observe fast (refrain from eating and drinking from dawn until sunset), perform prayers, give donations and distance from all evils. This month is of great significance for Muslims around the world. The atmosphere set during this month can be felt everywhere.