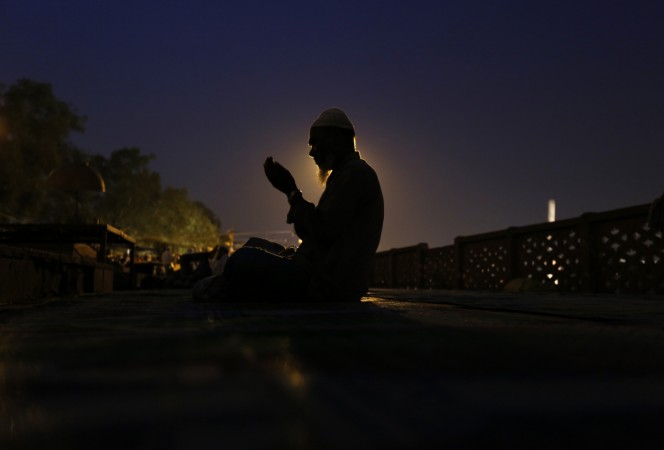 Muslims all around the world are preparing for the holy month of Ramadan, which commences next week.
Starting next week, Muslims' schedule, from their eating habits to working hours, changes to match the requirements of Ramadan, which according to the Islamic calendar is the ninth month of the year.
The Islamic or the Hijrah calendar follows moon sightings, which marks the beginning and end of each month. Similarly, Ramadan will be celebrated with the first holy fast, at the sight of the slight crescent moon (hilal), in different parts of the world.
During the holy month of Ramadan, Muslims around the world refrain from eating or drinking anything between sunrise and sunset. Besides abstaining from food and drinks, Muslims must refrain from evil actions and thoughts and indulge in prayers, zikr, duas more than other months. As a result of this, the soul is purified of all evil influence and the person's faith in Allah becomes stronger.
Despite astronomical calculations, Muslims commence Ramadan by traditionally looking at the sky to see the first moon. Following the sighting, the first fast will be held. Since moon is sighted at different times in various parts of the world, Ramadan will start sooner or later with a difference of a day or two.
In most countries, astronomical calculations suggest Ramadan will commence on 18 June, 2015 and continue for 30 days until 17 July. It is commonly seen that Ramadan commences in India a day after it has been announced in the UAE and other gulf countries. Other Asian countries such as Pakistan will follow the same date as India, while the USA and other American countries will observe Ramadan fast on 17 June. In the UK, Ramadan is expected to begin on 18 June. Find below the list of other countries and the dates when Ramadan is expected to begin.
Ramadan 2015 in the USA – 17 June to Friday, 17 July
Ramadan 2015 in Morocco - 17 June to 17 July
Ramadan 2015 in Dubai - 19 June to 17 July
Ramadan 2015 in Turkey, Saudi Arabia, UAE, Egypt, UK, Qatar, Pakistan – 18 June to 17 July.
The dates are subject to vary based on when the New Moon is seen and to decisions made by indivisual Islamic Committees in different countries.