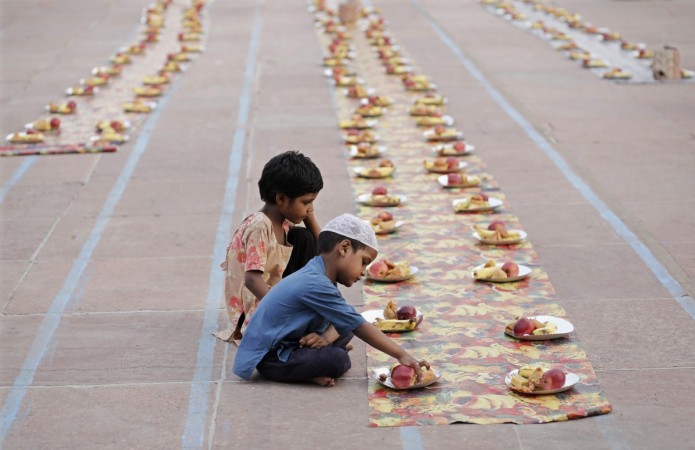 The holy month of Ramadan begins on Thursday for Muslims across the world, wherein they will fast from dawn to dusk, going without even a sip of water.
One particular day, however, will really test their strength.
On Sunday, 21 June, Muslims in many parts of the world, mainly in the northern hemisphere, will have to observe fast for as long as 15 hours, given that it will be the longest day of the year.
The summer solstice falls on 21 June, making it the longest day of the year and the first day of summer in the northern hemisphere.
In Saudi Arabia, the fasting may last beyond 13 hours, according to Emirates 24/7 News, while in the United Arab Emirates (UAE), it can go up to 15 hours, according to Gulf News.
In some countries such as Norway, daylight lasts for up to 20 hours during the summer solstice.
Adding to the long hours will be the sweltering temperatures, especially in the Gulf, where temperatures could be as high as 43 degrees Celsius, UAE's National Centre of Meteorology and Seismology (NCMS) has predicted.
"The summer solstice on Sunday will bring the longest fasting day but the daylight hours will start to shrink by one minute and some seconds beginning on the 22nd of June," NCMS told Gulf News.
In Mecca, the temperatures could be as high as 44 degrees Celsius, according to Saudi media.
Saudi Arabia's royal court said that since the crescent moon was not sighted on Tuesday, Ramadan will begin on Thursday.
FACTS ABOUT RAMADAN

Ramadan is the ninth month of the Islamic lunar calendar.
Observance of fasting and prayers during Ramadan is one of the Five Pillars of Islam.
Ramadan is meant to commemorate the time that the Quran was revealed to Prophet Mohammed on the night of 'Laylat Al Qadr'.
All adult, healthy Muslims observe fasting during the month of Ramadan. Women who are pregnant or menstruating, the sick and the elderly, and children who have not hit puberty, are exempt.
People usually wish each other during the month of Ramadan with greetings such as 'Ramadan Mubarak' or 'Ramadan Kareem'.
Ramadan ends after a period of 30 days of fasting, which is marked with Eid ul Fitr.